This trade is very similar to yesterday's trade.  Having missed out on the wave down during the U.S. overlap yesterday, I jumped back in today and it worked out well.
After a reversal setup above its Asian highs, a short entry was taken risking 17 pips for a potential 62 pips to our daily Target.  The pair moved down and paused at yesterday's low just as the U.S. session got underway.  Our profit stop closed the trade but today we waited for another reversal setup and entered short a second time.  The pair moved down and we exited at the end of the U.K. session.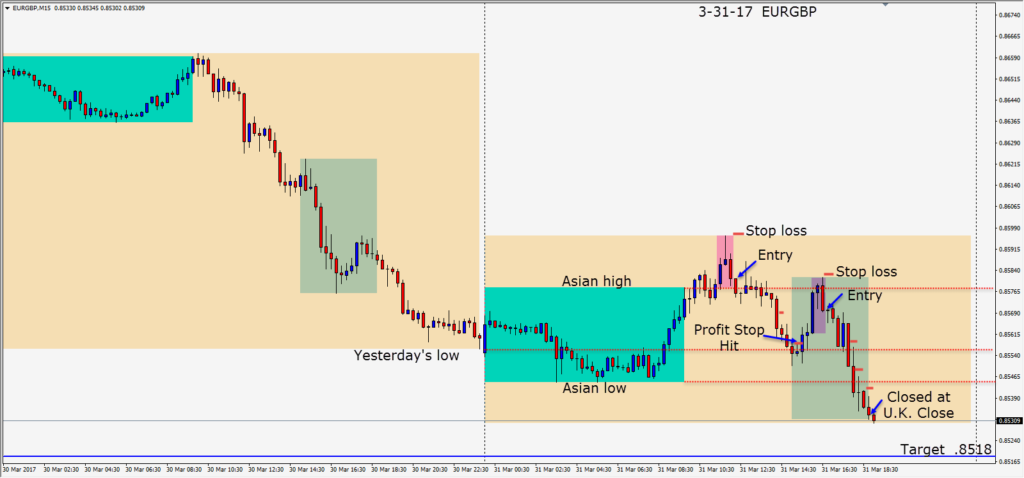 The U.S. session has been very active the past month and I'm inclined to change my trading hours if this continues.  The Asian session too has been more active than last year.  Had I not need to be somewhere today, I would have left this trade open a little longer.
Keep an eye on the EURGBP for the time being as it will be active.  Japanese year end repatriation flows end today.  The JPY pairs will be interesting next week with my favourite one being the USDJPY.
Good luck with your trading and enjoy your weekend.