As the USDJPY reached yesterday's high early in the U.K. session, it reversed and an entry short was taken.  With the larger charts (Daily and Weekly) unclear, we were prepared to take a trade risking 13 pips for a potential 79 pips to our daily Target.
Price moved down, then went sideways retesting its Asian lows.  We moved the stop loss to plus one pip and price eventually moved a little lower in advance of the U.S. session.  We tightened the stop loss further.  After the second long lower wick and having given up 11 pips to its close, we exited the trade.  Looking at the hourly chart, it was clear the hourly traders were not going to let price close below their important 110.83 level.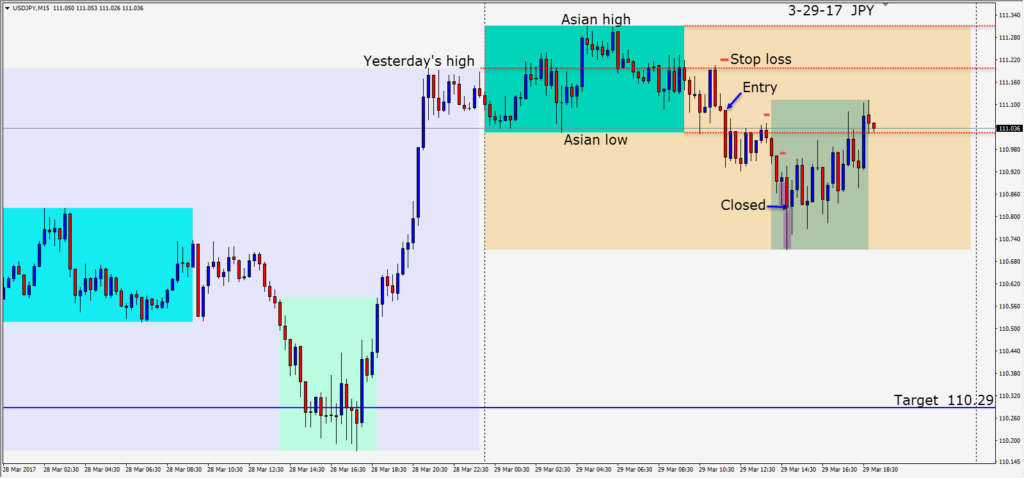 Be very careful trading when the charts are not in agreement.  Look for trade setups requiring very small stop losses.  Be patient as the market digests the recent surprises, while we await the confirmation new trends.
Good luck with your trading!