On Wednesday the EURUSD moved sideways during the first half of the U.K. session then broke its range just in advance of the U.S. open.  A short was taken and a strong USD took the pair lower.  This trade was a little frustrating as price spiked down on the U.S. economic releases but began to bounce right back up.  We closed the trade quickly to prevent giving back too many pips with the volatility associated with news events.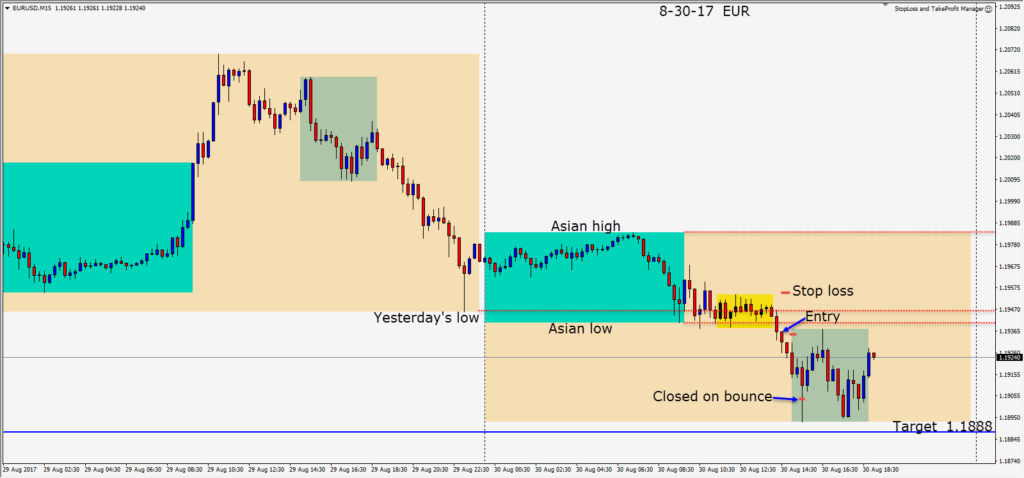 On Thursday after a very bearish daily close from Wednesday, we were still watching the EURUSD for further signs of weakness.
On Tuesday the EUR had briefly tested the 1.2000 level, then took out the stops on the upside before retreating lower.  Mario Draghi's press conference next Thursday will be closely watched by traders for any comments on the trade weighted appreciation this year and the effect on growth above inflation projections.  In other words, will Mario Draghi put an end to the EUR appreciation trend next week?  This will be foremost on traders' minds.
Today the EURUSD moved lower after a slow start to the U.K. session then found its bottom very early in the U.S. session.  The disappointing pending home sales release had a sobering effect on recent USD strength and the EUR fell short of testing the 1.1800 level – instead it reversed higher to test 1.1900 as the U.K. session ended.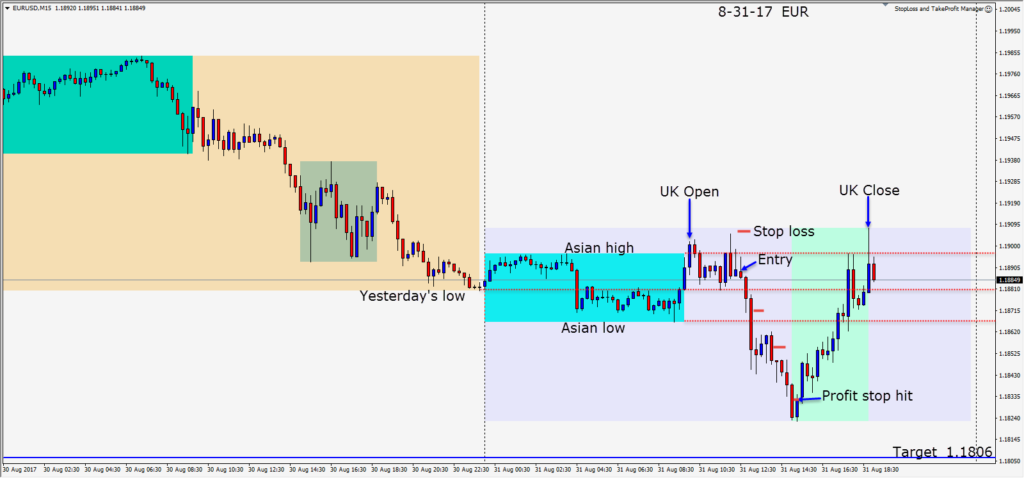 Tomorrow the market will be focused on the U.S. Non-Farm Employment Change and we will be enjoying an extended weekend as Monday is a holiday in North America.
Good luck with your trading.  Back next week.