When a pair is making higher lows like the USDJPY did today, the idea is to find a pullback and when a candle reversal pattern occurs, to go long with a stop loss below the pullback low –  providing the reward to risk ratio makes sense.
As the London session got underway, price made a higher low, then moved above its Asian high.  I avoid breakout trades and always wait for a pullback.  The pullback followed and we saw a second higher low for the session.  An entry long is taken risking 16 pips for a potential 47 pips to our Target.  This was a nice trade because it ran quickly up to the Target where we exited as price came back off the high of the candle.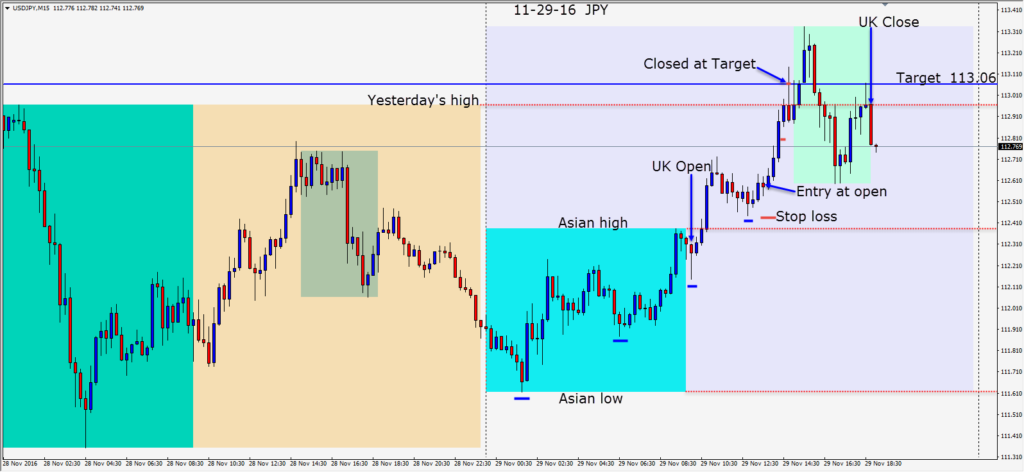 Curiously, the USD was weaker after a very strong Preliminary GDP q/q print today.  I know one institutional trader who went long the EUR when he saw the market's reaction – but he's not planning on staying in the trade long.  He is just taking advantage of the countertrend  move.  This is the natural flow of a market…there are always those who are willing to sell and others willing to buy.
Music to my ears today when one of my students sent me his trade and he had done better than me while trading the USDJPY today.
Good luck with your trading!