Today the EUR ran into sellers above 1.1230 and after 2 false breakouts to the downside already – we go short.  The "wash and rinse" is usually a 2 cycle event but today it was 3…as price came back up one more time above the Asian low. Our stop loss of 15 pips for a potential 69 to our Target 2, was not threatened.  We protected ourselves in advance of the U.S. Open moving our profit stop to plus 5 pips.
Price descends to yesterday's close where it stalls and retests before dropping to our Target 1.  As price retests this level, we exit.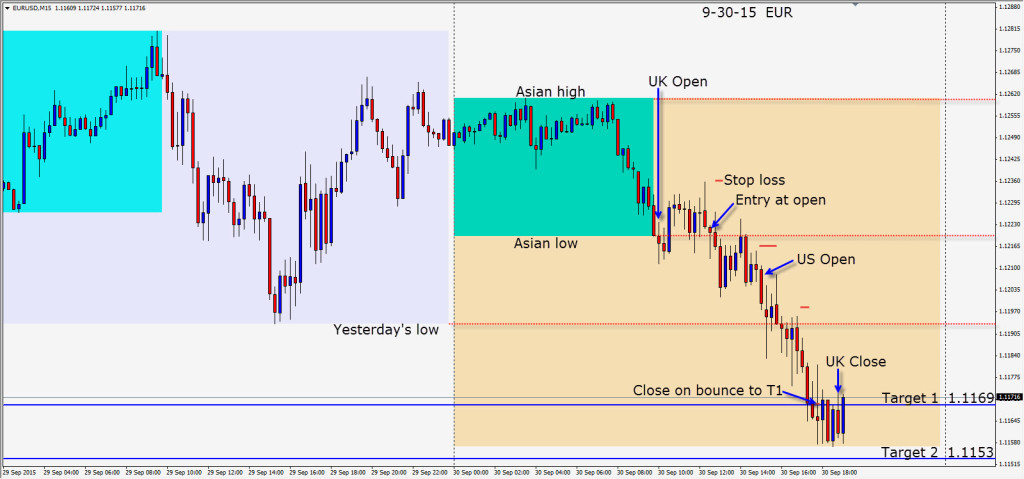 My preference continues to be to trade this pair with USD strength and fade rallies.  Be very careful of taking any trades when the market is not making sense. and the correlations are contradictory.  Yesterday was a good example of day to stay out of the market.
Good luck with your trading!
Back tomorrow if we find a trade.