On Tuesday the price of WTI oil was down and looking very weak.  With WTI down, we looked for an entry long in the USDCAD.  As the U.S. session got underway a long entry is found after a very bullish engulfing candle.  Price had tested the Asian session highs and found buyers.  Price moved up and we were eventually taken out on a pullback just above Target 1.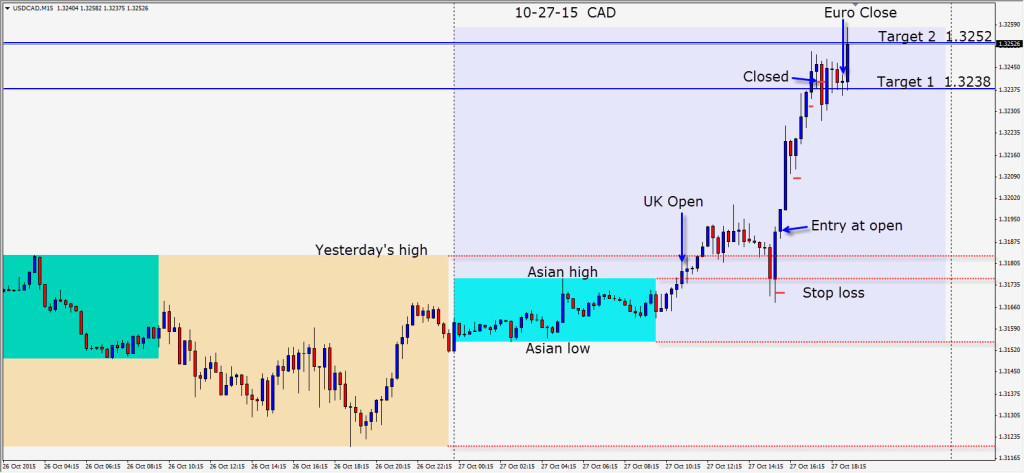 On Wednesday, we had the opposite.  WTI began moving up and the oil inventories number resulted in a 6% push higher from Tuesday.
An entry short was taken as price started to roll over.  To protect ourselves, we moved our stop loss to plus 5 pips in advance of the inventories number…thereby having no risk in the trade and allowing the market some room for knee jerk volatility when the news came out.  With much lower inventories than last week, price plummeted as the CAD strengthened along with WTI.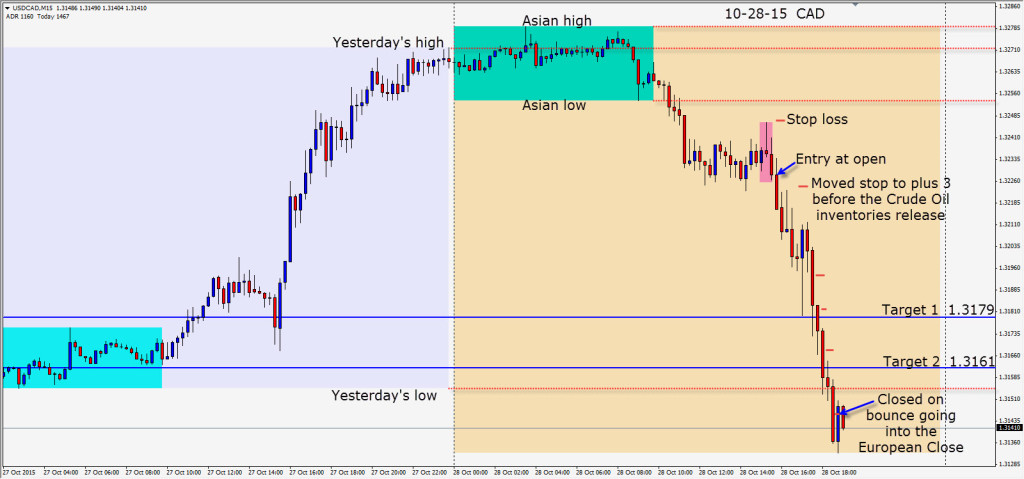 The EURCAD offered very nice setups too.
Good luck with your trading.
Back tomorrow if we find a trade.