I'm including 3 trades from 3 different days this week…as I got behind and have not posted.  I will do them in order beginning with the JPY trade from Wednesday.
A fairly quiet session in terms of economic releases.  As the US session got underway, we had further USD weakness to the JPY.  Following a 3 candle reversal setup – allowing us to enter short with a 20 pip stop loss for a potential 88 pips to our Target 2, we entered.  It took just over an hour before the Asian low was taken out , then price moved down to our Target 1 and stalled. Not willing to give back more than a few pips above Target 1, we are closed on the bounce with a very nice result.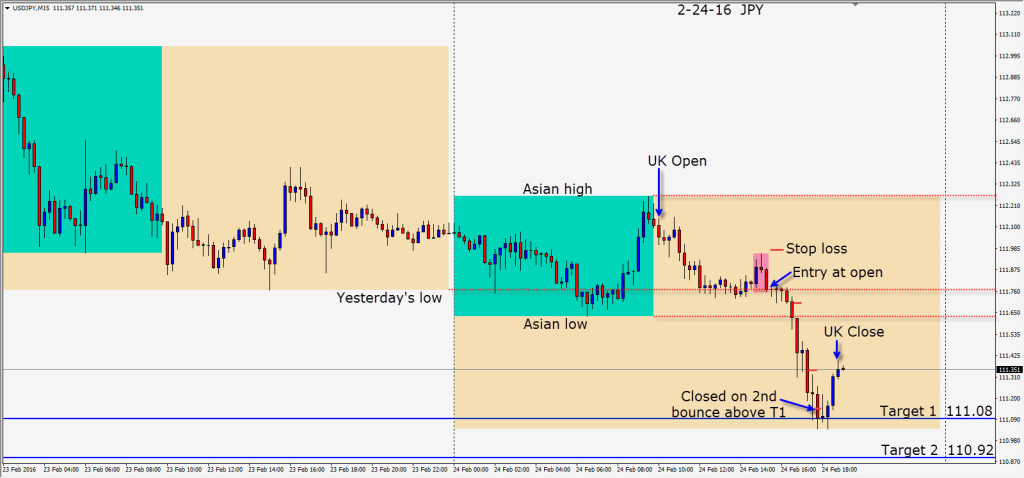 On Thursday a nice setup was found shorting the GBP – which every one seems to be jumping on of late.
Again we have a nice reversal setup where the risk is 26 pips for a potential 138 pips to our Target 2.  As this pair is a favourite short at the moment and reversals are likely to attract additional institutional volume…price can move quickly.  The pair moved down completing its pattern and appeared to be finding buyers at the Asian session lows.  On the second bounce above the Asian lows, our profit stop is hit.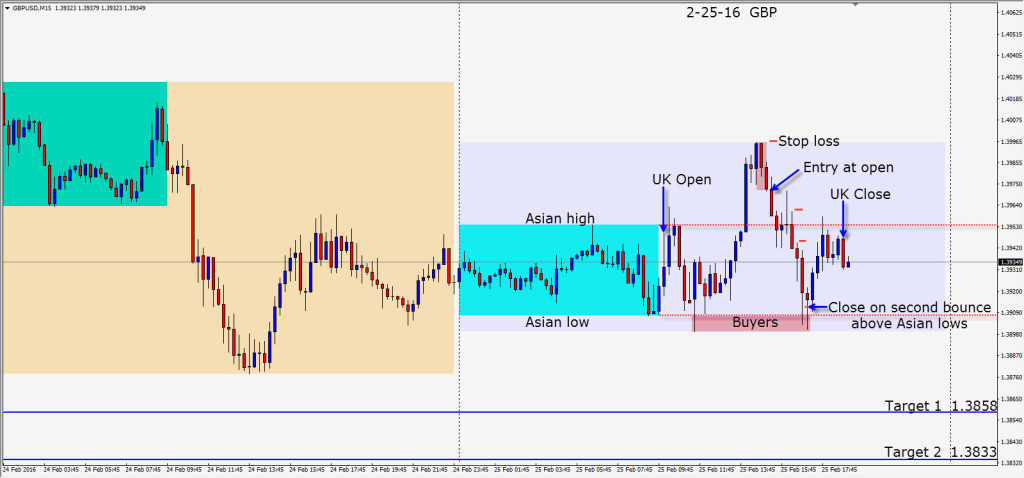 On Friday it was back to JPY trading.
A nice 3 candle reversal setup but we hesitated and waited for 2 more candles before entering long.  The risk was 24 pips for a potential 90 pips to our Target 2.  Price moved up quickly with a stronger USD sentiment and closed bullishly above the Asian session high.  We locked in profit and allowed for a retest.  As price climbed higher, we locked in more profit before being taken out at our Target 1 as price pulled back.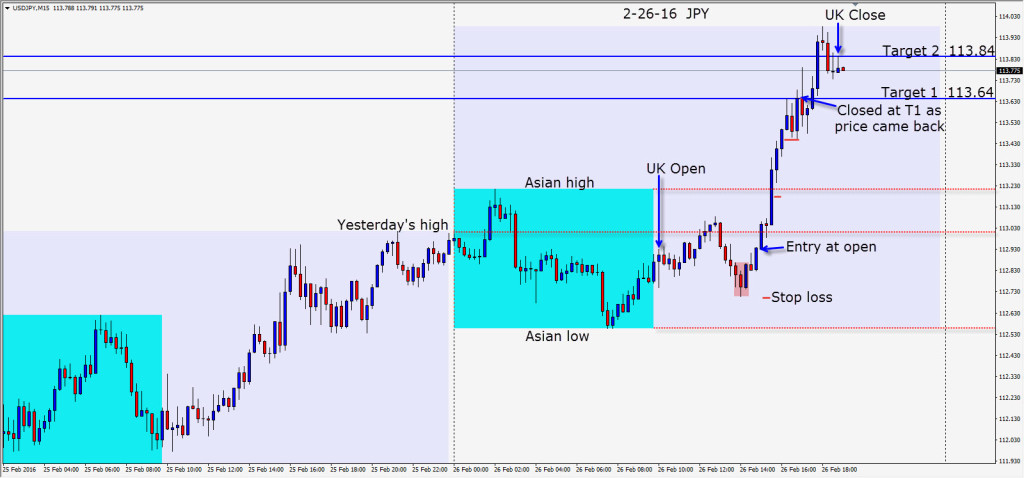 Overall it was great week for trading.  The markets are very active again and picking low risk high reward trades is the safest way to participate.
Good luck with your trading!
Enjoy your weekend!
Back Tuesday if we find a trade.