After being beaten up most of the week, the USD finally strengthened on Friday in a uniform move across the majors.
Most pairs were tradeable  but I liked the AUDUSD setup the most, and entered short with a 13 pip stop loss for a potential 70 pips to our daily target at .7905.  As price moved down and closed for a second time below its Asian high we entered short.  Price moved downward and tested the previous day's high before moving lower.  We protected our profit in advance of the U.S. open.  Price continued downward past its Asian low.  We continued to move our profit stop down to just above the high of the previous candle and our trade was closed on a spike.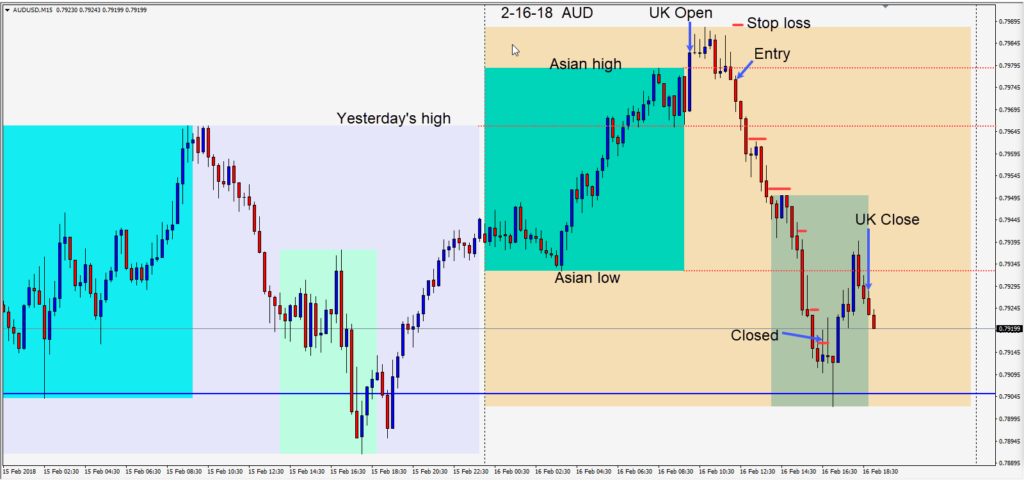 I'm not convinced the USD strength will last in the current market, but after being down most of the week it's not surprising to see a reversal.
Good luck with your trading and enjoy your weekend.
Happy Chinese New Year!