It was interesting to see the USDX up a bit on Friday and gold was also up.  Oil ended the week softer on Friday.
The USDCAD which has been very active lately set up for a long early in the U.K. session.  With a stop loss of 12 pips for a potential 83 pips to our daily target 1.2493 (not shown) we liked the setup.  As price began to move up from its Asian low, a trade was entered… with the first hurdle being to get above yesterday's low.  It took a bit of time but price was able to gain momentum and head higher to test its Asian high.  With the U.S. session about to begin, we locked in some profit. Price moved higher and we moved our stop again.  The volatility at the time of the Canadian economic releases caused our profit stop to close our trade.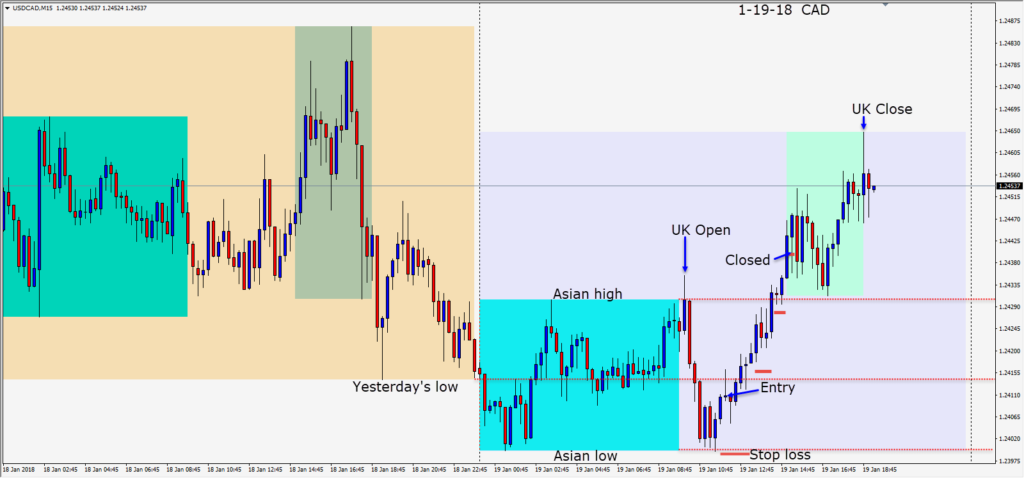 With the "U.S. government shutdown" headlines, we anticipate USD weakness until the issue is resolved.
Enjoy your weekend and good luck with your trading!