The USD continued downward today and the U.S. 10 year yield was off over 3% again.
A short setup in the USDJPY during the U.S. session overlap – allowed us to risk 21 pips for a potential 46 pips to our daily target with 2 hours left in our trading session.  Price moved lower and we quickly locked in some profit removing any risk to the trade.  Price continued downward to our target and we exited.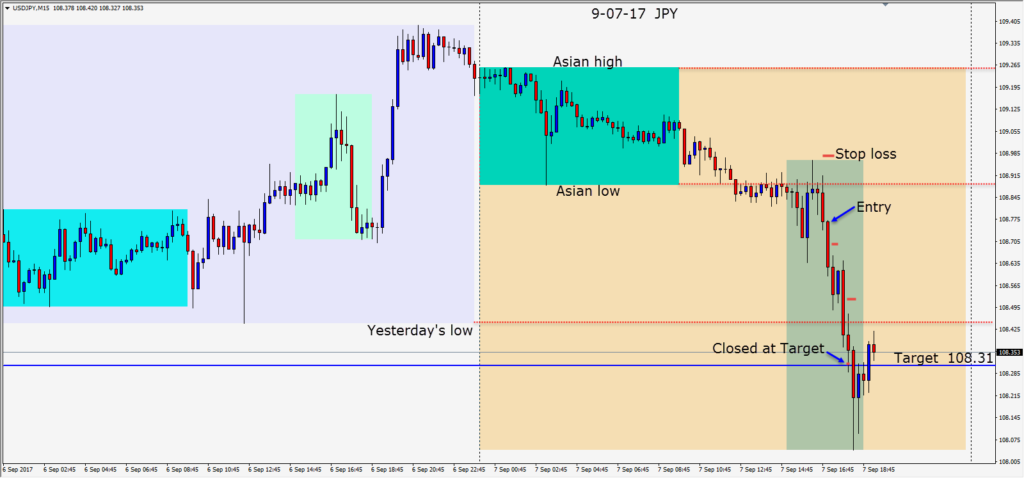 After ECB President Mario Draghi speech today the EURUSD moved above the 1.2000 level once again and we will see if it can sustain this level or not.
I will be away until the last week of September, but if I find a trade tomorrow, I will post it.
Good luck with your trading!