Stronger USD today going into a long weekend for the US and UK.  Will Janet Yellen give the market reason to believe that a June interest hike is on the table is the big question.
Reacting to the US news today the JPY initially went down.  After it popped right back up we went long with a stop loss just below its session low.  As price continued higher, we moved the risk out of the trade and set the profit stop to plus 2 pips.  As price moved higher we locked in more profit especially as we approached the area that had been a sell zone earlier in the day.  With the markets being leery of Yellen's speech, coupled with holding over the weekend, we chose to exit as price was rejected at the sell zone and beneath the important 110.00 Big Figure.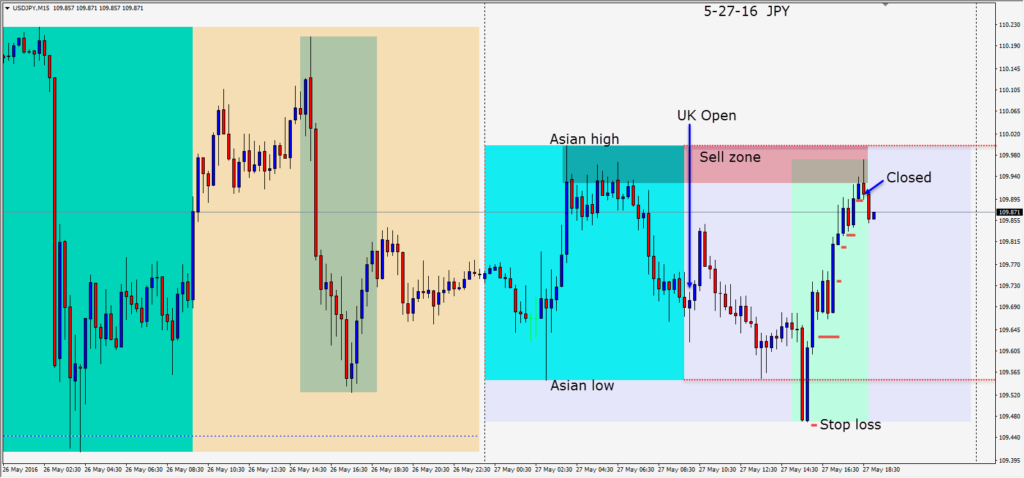 June rate hike or not – next week will be interesting.  Will WTI finally close above $50?
Enjoy your weekend especially if it's a long one for you!