Optimistic or not about President Trump's future policies, the USD is weak and being sold off.  In particular, the USDJPY is vulnerable and it set up nicely today.  After testing its Asian high and rolling over, a short is taken with a 15 pip stop loss.  Price moved down then slowed down and took us out of our trade just before the U.S. Open.  It then dropped for the first candle of the U.S. Open before reversing upward.  At the first sign of selling  another entry short was taken with a 13 pip stop loss for a potential 58 pips to our Daily Target.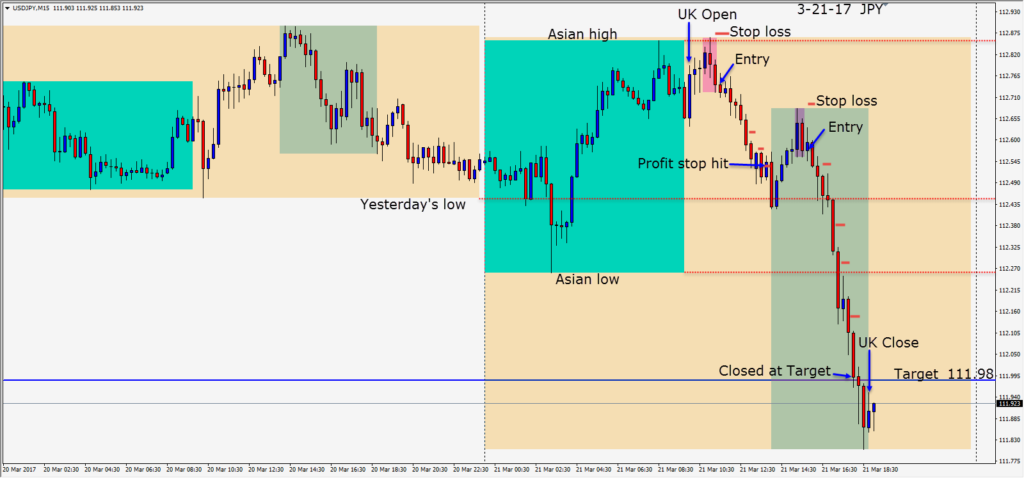 The second entry worked out better as price moved down to our Target and we exited the trade at 112.00  The next area for price to test will be the 111.50 area where it has stalled before.  If this area gives way, it will be interesting to see if 110.00 gets tested.
The markets are more optimistic about the political outcomes in Europe at the moment than they are about the Trump administration.  I expect that this shall pass, but in the meantime the USD continues to weaken.
Good luck with your trading!