Nothing like a little debate between presidential candidates to move the markets.  I'm not really sure why, but it had an effect and approximately 82 million viewers watched it.
The EUR started to move down after earlier luring in breakout short traders.  After a retracement the pair set up nicely and began to move back down.  A short is taken with a 12 pip stop loss for a potential 50 pips to our Target 2.
Price moved down but had difficulty getting through the 1.1200 figure.  As it bounced up from our Target 1, we closed the trade choosing not to give back any more pips at a critical level that could hold.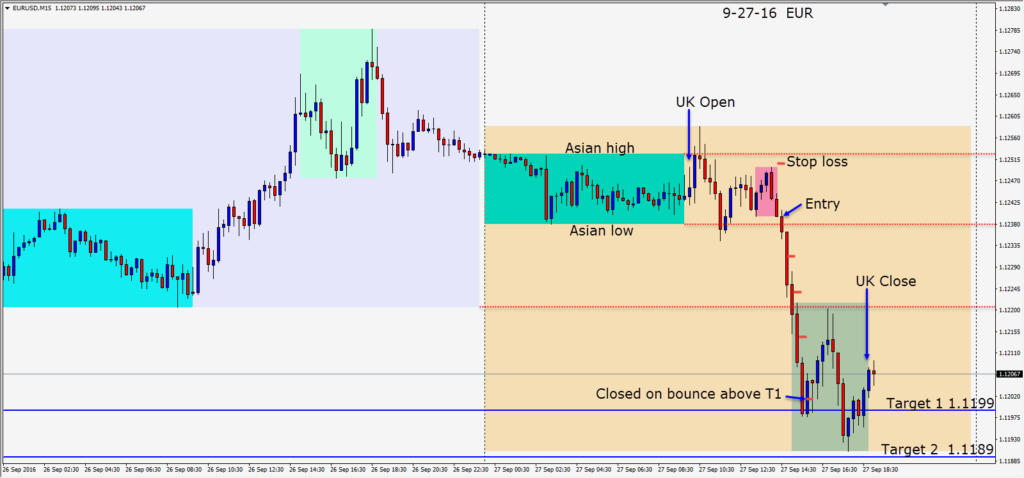 Lots of economic news tomorrow including Core Durables, Yellen testifying, Draghi speaking and Crude Oil inventories.
Good luck with your trading!