There has been talk among institutional traders that the volumes are way down since Yellen's speech.  Expectations have been dampened and traders await the Non-Farm Payroll number next week.
Well we certainly had a move today.  If you caught either the EUR or the GBP short, you had a very rewarding day.
The idea with the GBP was to wait for a clear break below the Asian range. The R/R to our Target 2 exceeded 3:1 with a stop loss just above the Asian lows.  As price dropped we keep tightening our take profit.  Price breaks through our Target 2 and yesterday's low.  We anticipate at this stage that it will reverse and we keep our take profit tight.  As price moves back up we are taken out of an exceptional move.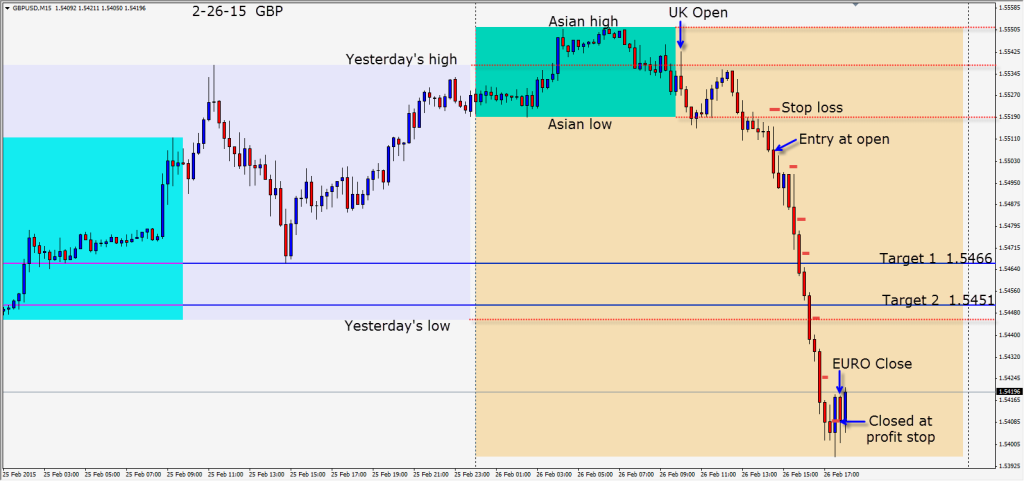 If you caught the EUR you did even better but the R/R wasn't as attractive from my perspective.
Good luck with your trading!
Back tomorrow if we find a trade.