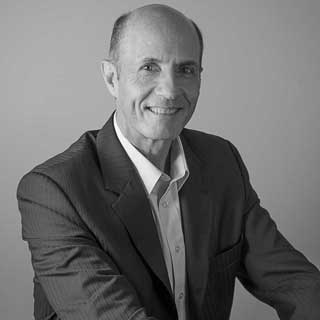 During my 15 year career as an investment advisor I worked at one of the largest banks in Canada and also at one of the country's largest independent firms. Early on, I developed a passion for technical analysis. I charted stocks, indices and derivatives each and every day. I left all that in 2004, because I wanted to start trading Forex full-time.
At first, I wasn't consistently successful, so I did what many of us do in those situations: I dug in, buying lots of books on Forex trading, paying handsomely for fancy software packages and so-called Forex trading secrets. I was voracious, experimenting with various indicators, joining a number of Forex trading groups and attending one conference after another. It was on this journey that I met a number of wonderful, talented and gifted people who were also trying to increase their consistency by experimenting with new methods. We were all searching for the "holy grail" of trading. (There isn't one, but you can make a very nice living and/or supplement your income with Forex trading.)
Fast forward a few years, thousands of hours of screen time later, and a very unique opportunity was brought to my attention by one of my trading friends. He called to tell me about a Forex training course led by a Chicago trader with over 35 years of experience. He's one of the largest currency and commodity traders in the world – placing trades in the billions of dollars. He was teaching this course in person only once and I was very fortunate to have attended. We received intensive training over four or five days – there were only about 50 of us – and we had personal access to him throughout the day and evening, along with two of his top traders.
I flew home afterward and continued investing more time and money into a mentoring relationship with this master of Forex Trading. I began putting his techniques into practice and my trading consistency improved. This early experience was invaluable and became pivotal to my trading success.
A couple of years later, I was invited to a trading webinar hosted by the chief currency analyst and senior partner of a major New York trading firm. He had over 30 years of trading experience in both London and New York and was there to demonstrate his streamlined trading method. I loved the simplicity of it and contacted him afterwards to learn more. I then began incorporating some of his techniques into my own Forex trading system to get even better results.
Which brings me to how I can help you.
Forex trading is much easier once we have a real, quantifiable edge so we can recognize what the large institutional traders are focused on. They are not in the business of revealing this! They're in business to make profits, and will often gyrate the market against retail traders and other institutional traders, taking their money. But once I teach you how to read and interpret their trading strategies – identifying the patterns each and every week – you will be able to enter higher probability trades with better consistency and results.
I'll walk you through what you need to know over an intensive 4 week initial training period in two-hour sessions, twice a week. Then I'll continue to work with you over an additional 4 weeks in one-hour weekly sessions, reviewing your trading to make sure that you remain on track. This is the most comprehensive one-on-one forex training that I'm aware of anywhere.
Let me help you experience the thrill of successful Forex trading with my intensive, one-on-one mentorship.
Sincerely,
Michael Bridgman