Little news aside from the UK Current Account release.
The CHF set up after almost getting away from us. Just as the US session got underway an entry is found short meeting our Reward to Risk ratio. Be cautious entering trades a new session gets underway – today there was no important pending US economic news to whipsaw us and the stop loss was 9 pips.
The CHF was trending lower after an initial stop run on Asian traders to begin the UK session. There had been no buyers above the Asian high where price began to trend lower.
Price dropped to the Asian low then went sideways before making one more dip. As price approached the .8900 figure and bounced – we exit to protect our profits.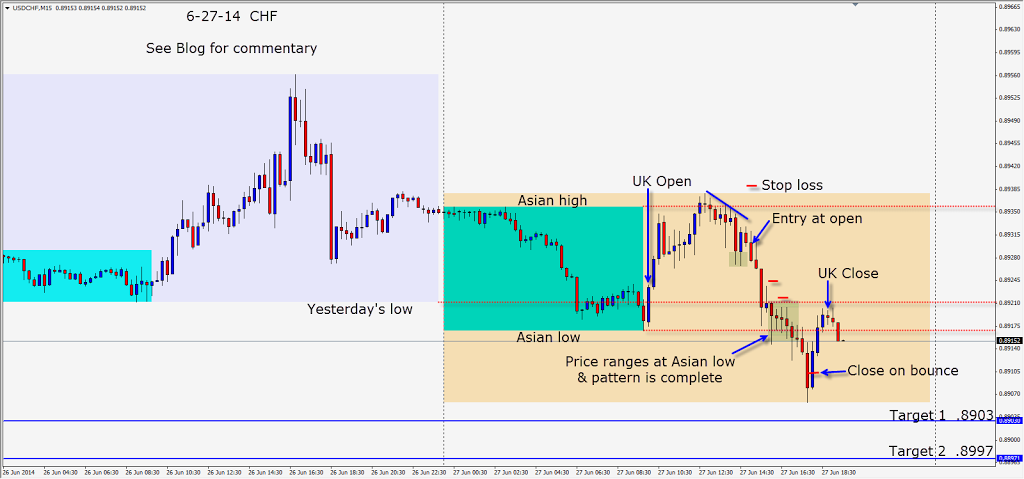 Good luck with your trading! Enjoy your weekend! It's a long one for me and I will be back Wednesday if I find a trade.