Following the FOMC yesterday, we have USD strength once again.
The setups were present today but the R:R hasn't made it worthwhile.  The NZD looked great to the downside but not for the limited reward.  The USDCAD however produced a better that 4:1 R:R and that is hard to pass on.
With news releases behind us we see a solid move up to close above the Asian high.  With breakout traders already "washed and rinsed" we take a long position with a modest 10 pip stop loss – allowing for price to retest the Asian high.
Price begins to move up but the long upper wicks don't make for a comfortable long position.  We at first tighten the stop and move it up to lock in a positive outcome.  As price gets to our Target 1 – a very long upper wick and close just under our T 1 suggests that the move may be ending as sellers are entering.  We protect T 1 and are closed out 2 candles later.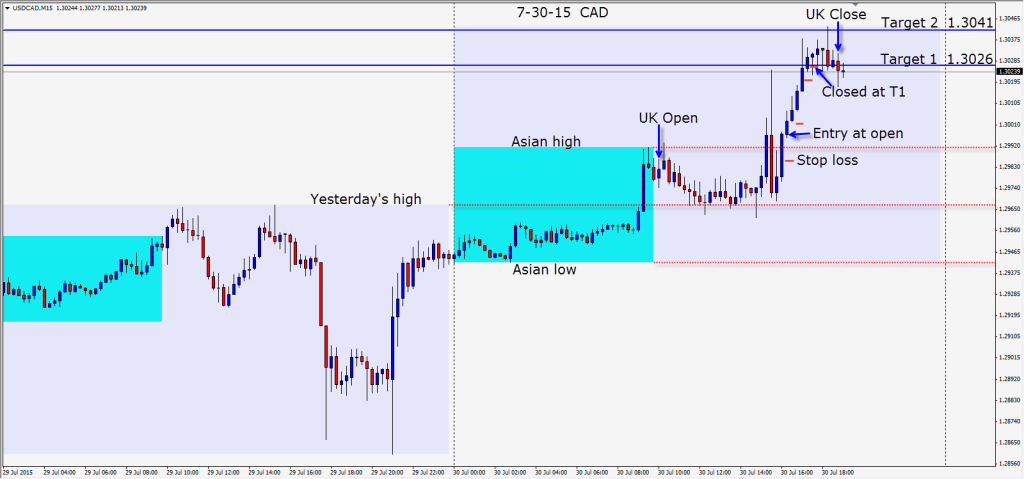 Good luck with your trading.
Back tomorrow if we find a trade.