After the UK session got underway the EUR sold off, but buyers entered beneath the Asian session lows.  After a very bullish candle, we enter long with a 20 pip stop loss for a potential 5:1 R/R.  As price moved up, we moved our profit stop up protecting ourselves and subsequently get taken out before the second wave up…capturing about half the move.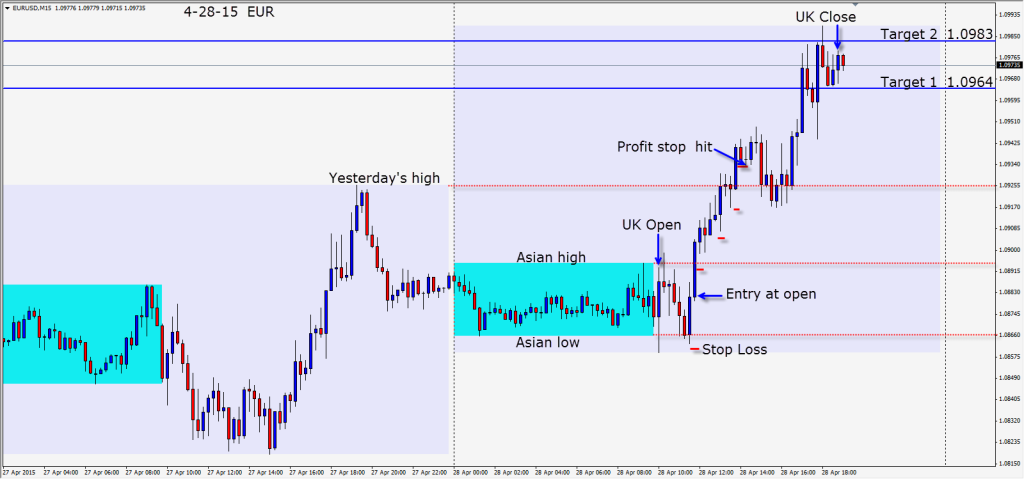 The majors have been moving in unison and showing surprising strength against the USD.  The technicals are currently showing USD weakness… for the time being.  If we get a weaker than expected April payrolls data…under 175K NFP – the USD long squeeze could continue.  If we get a 250K NFP, then the USD longs will be rewarded.  The FOMC statement tomorrow will hopefully shed some light on the recent soft US economic numbers. Typically when the FOMC only releases a statement, as will be the case tomorrow, we don't have the same level of volatility as usual on a FOMC day.
Good luck with your trading!
Back tomorrow if we find a trade.