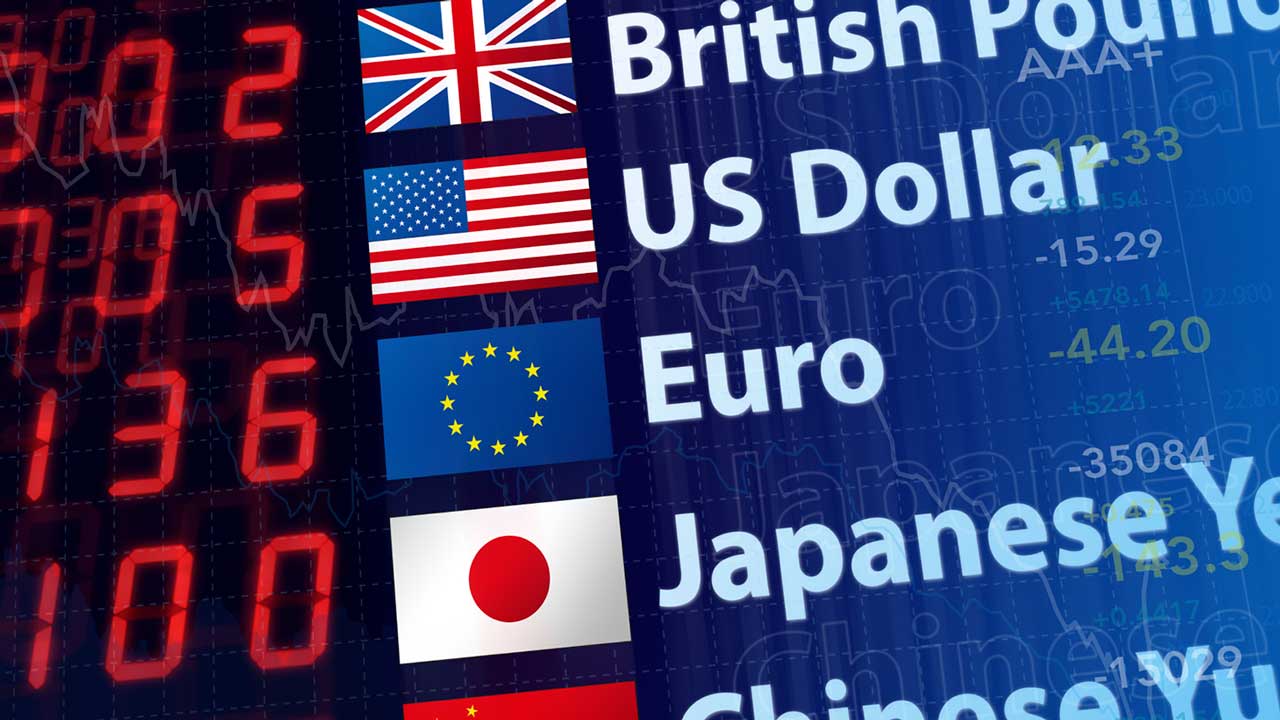 Endorsements from my students:
I've been looking to get involved in the Forex market for over a year but felt lost when looking around the internet for information to trust. Michael came highly recommended by a friend of my cousin, who trades the Forex market, after my first class I already knew I made the right choice with Michael as my mentor.
Michael has a great approach to teaching and shows you how to keep it simple when using price action on the 15 minute chart. I've found the course to be structured very well, making it easy to go away feeling good about what I've taken on board and applying it to my own trades. I can tell he really cares about the futures of his students as he really wants to keep in touch and follow my journey within trading the Forex market. If you're serious about making Forex work for you, then I can honestly say that you will with Michael's mentor course.
Thanks for teaching me and I look forward to my journey ahead.
James B – London, U.K.
Hi Michael
I started my journey to become a full time trader over 5 years ago and like many people I tried many courses, systems, books, robots etc… but since I began working with you as my tutor for the first time in five years I am developing the level of consistency required to become a full time trader. Over the past four months my demo accounts have always finished positive with my recent win / loss ratio being over 80%. I know I still have some way to go before I am earning a sustainable income from trading but your teaching, patience and simple approach is really working for me.
Thank you for all the time and support you have given me, it really is very much appreciated
Kind regards
Mike K – Manchester, U.K.
Hello, Michael!
Just wanted to give you an update, nearly 2 months after we finished the teaching.
So far I've made £17,000 since we've finished. Of course I've had my ups and downs in trading, but all in all, it has gone amazingly.
I have still got about a month before I continue with university, so let us see what I can manage in that time.
I'll be sure to keep you updated!
Dave S – London, U.K.
I had been trading in the forex markets for approx 3 years prior to being introduced to Michael and enrolling in his course. Michael's passion for what he does is evident from the first time you meet him, which makes him not just a great trader, but also a great teacher. His course offers a great insight to how the institutional traders see the markets, he teaches you to not just to be aware of how the "whales" trade, but how to trade with and around them profitably.
The risk management tools he teaches you are invaluable and help you create the "edge" that you need to become a successful trader and keep your losses to a minimum. I would highly recommend Michael's course for anyone who wants to learn to trade forex, or who already trades forex but wants to improve their skills; I truly believe he has something to offer any trader at any skill level.
Adrian L – Victoria, BC Canada
I recently completed the coaching course by Michael Bridgman from Private Forex Coaching and this testimonial is to share my experience of the course. I have been trying to make money in the forex market for nearly 5 years now and spent my fair share of money on books and trading system. I have always wanted to have an understanding of what makes the markets move which is something which the "systems" could not provide. I came across Michael's website via a Google search and by reading the information there, I realised this was exactly what I was looking for.
After emailing Michael with a few questions he was very helpful and answered my questions in great detail, this was even before I became a student. It took me quite some time to get the funds together for the course and Michael was available to answer any questions I had.
The Course and Michael's Approach
Michael is a patient coach and always keeps things simple. The course is structured to build upon the preceding call's material and he doesn't move on until he makes sure you have grasped the concepts. Each session seeks to introduce a single element necessary for becoming a consistent trader. My biggest challenge was "unlearning" all the bad habits accumulated over the last few years and learning to trust the tools and analysis approach Michael teaches.
After taking the course, I feel I now have the tools to develop my trading further. Michael provides the tools needed to understand what the market is doing and how to stalk high probability trading setups. The coaching is interactive and Michael encourages participation throughout the calls.
I would recommend the coaching to anyone who is looking to develop consistency while following a simple method that requires little reliance on mathematical indicators. Michael has been available to answer any questions I have had throughout the coaching and even afterwards.
Tawanda C – Langport, U.K.
I had always been looking to get involved in the FOREX market, but felt overwhelmed and intimidated by the overload of information and analysis tools out there. I found Michael through a recommendation from a friend and am very glad I went through with his course.  Michael's wealth of information and "keep it simple" analysis was just what I was looking for.  He is very good at communicating his points and rules in easy to understand lessons.  After I was finished the course Michael made a point of following up with me on a regular basis to see how my trading was going and if I needed any further help.  We continue to connect on a regular basis to review trades and go over any questions that I have.   I can tell he really wants to see me succeed, and is more than willing to give up some of his free time if you show an enthusiasm to learn!
Nico G – Victoria, BC Canada
I want to thank you for teaching me how to become a forex trader. You have changed my life completely.  The reason I am writing this review is that I want to help others, the way you have helped me. So feel free to post this on your website.
I used to think that a  good trading method should be complicated.  I spent a lot of time finding fancy systems. But all those indicators are lagging, nothing really seems to work.  It was really frustrating. I almost gave up on forex trading.
I am glad that I found you. I never knew trading is this simple and easy.  And, it is fun too.  Remember the first time I talked to you, I told you that I even feared placing a trade?  After learning from you, I became confident.  You are professional, and your method is easy to follow. Although English isn't my first language, you were still very patient.  This course helps me understand what forex trading really is.  I am very proud to be your student. I highly recommend this course to anyone who is interested in Forex trading.  Once again, thank you very much, Michael. I wish you a merry Christmas and happy 2016. Keep in touch.
Best regards,
Mona W – Edmonton, AB Canada
This is to certify that I had the opportunity to be coached by Michael Bridgman on the challenging topic of Forex Trading.
The first thing that comes to my mind are his human qualities that make the interactions very pleasant and in a highly educated manner.
He is very generous with his time and regularly went over the scheduled session times with me.  He also  goes beyond expectation to provide information about the Foreign Exchange Market.
When the coaching program ended he was very willing to continue the sessions respecting my wish to become as efficient as possible and to be able to take advantage of his experience.
Forex Trading is a highly competitive business and Michael teaches his students how to be more consistent and effective traders.
I am personally very grateful to him as I apply the learned strategies each day to my trading.  I very much recommend him to other traders, so they too may benefit from his trading methodology and expertise.
Wishing him continued success.
Best Regards,
Nuno L –  Lisbon Portugal
I have been trading Forex for six years as a professional institutional (bank prop) trader and as a trader for a central bank before that.  I became very interested in taking Michael's course to learn how to successfully trade on a 15 minute chart – which is not something I have done before as an institutional position trader.  His course became a journey that opened my eyes to intraday trading  and the use of very tight stop losses!  His 15 minute chart methodology is very intelligent, and his no-BS minimize risk approach can save your fiscal health whenever the market decides to roller coaster and move 150 pips in the other direction.  This is not a "plug and play indicator system" that doesn't require thinking and evaluation..  It is a methodical trading method which promotes taking minimal risk to capture consistent profits with strict money management. Also, Michael's teaching style is personal and very informative.  As others have said, he really cares that you succeed. As an institutional trader, I have found his strategy for trading on the 15 minute chart gives me a real edge. I highly recommend taking his course to anyone serious about forex trading!
Michael T – European Bank Trader
After nearly 8 weeks of following your trading education system and mentoring, I'm extremely pleased to let you know that it was the best trading experience that I've ever had!
After 17 years of trying every system and method for trading, and spending lots of money to find something consistent, reliable and effective, I almost gave up because everything failed!  I know the Holy Grail of trading does not exist, but by being coached by an experienced trader like you, my trading performance and trading confidence have changed dramatically…yes, I can say now that my trading success has turned the corner.
Michael's teaching is very friendly, and the most important thing is he really cares about his students' success.  He has a genuine interest in his students and spends as much time as necessary with them. The sessions are scheduled for 2 hours, twice a week, over 6 weeks,but we regularly went over the allotted time because he doesn't mind spending additional time if it helps his students.
In conclusion, Michael is an honest experienced trader with ethical values, committed to providing the promised education and service!
Michael, I allow you to give my email address to anyone that would like to talk about your coaching, education and service!
Kind regards,
Zoran P – Geneva, Switzerland
My Husband and I attended a Seminar in Adelaide, Australia where we were first introduced to the world of Forex Trading. Attending this seminar lead us to investigate various training options available to learn more about Forex Trading.  Our investigations lead us to Michael Bridgman. Michael's direct, plain speaking approach to what you can achieve with Forex Trading is what drew us to him the most. There were no quick get rich scheme promises, no false claims.
Michael is extremely personable, patient, clear and concise in his explanations, non judgemental and most importantly genuine and honest in what he teaches you. Michael openly shares his knowledge and guides you through step by step in an easy to understand approach.
We started with Michael with absolutely no experience, knowledge or understanding of Forex Trading, and today we continue our journey of the Forex Trading world knowing that we can email Michael at any time if we have questions. Michael is extremely passionate about his work and we found his passion infectious, feeling that Michael truly cares for our success, this is also shown in his commitment to continue working with us beyond our agreed course timetable.
To date, both my Husband and I continue to read the Forex market correctly, applying our learning's, making continual successful trades. Our goals and objectives are realistic which makes the future a very exciting one.
Both my Husband and I would highly recommend Michael to anyone considering his one on one coaching.
Emily and Owen S – Melbourne, Australia
I have had the honor of being mentored by Michael Bridgman.  I have spent many years trading complicated patterns and using various and endless indicators until I met him.  I cannot say enough about Michael's mentoring here.  This is just not a boxed or canned program.  Its not just a course.  It is a series of mentoring sessions where the student is led through various principals of trading the Forex market.  I am completely stunned by the absolute quality of the material provided by Michael.  He is extremely knowledgeable of the Forex markets and I would consider him to be on the expert/professional level.  He is patient, yet kind and listens to his students.  He drives home the key points that are necessary to become a successful trader.  His years of experience really benefits the student.  Trading is not easy, however, with his mentoring coupled with his knowledge of the markets makes the journey to become a trader shorter and easier.  Another added bonus is that he lets the student learn for themselves on how to actually read the market as he mentors you instead of just giving a simple power point presentation or e-book, in which a lot of so-called coaches/mentors do these days.  He also follows up with the student after the mentoring is complete – holding your hand until you are confident about trading. He puts a lot of effort and energy into his students – yet another rare thing in the industry.  I would consider Michael Bridgman a diamond in the rough.  I am very happy that I have found a mentor who has the passion towards the success of his students.  An honest mentor, teacher, and most importantly, an excellent trader.
Thanks,
Aaron L – Atlanta, Georgia U.S.A.
"I've had the pleasure of being coached by Michael Bridgman and can highly recommend his services as a professional coach. He builds incredible confidence, is highly skilled and I have seen great results in my trading career as a result of his coaching. He is really concerned about giving his students the tangible support to make them successful traders. He cares so much about your success that even after your course is up, he continues to follow up with you and is happy to answer any questions you may have. I personally wanted a trading strategy that involved real-time price action & confluence, Michael's course offers this and much more! Michael's course has significantly changed my results by bringing together simple forms of techniques that are easy to apply and have a remarkable record of success. I have become more confident about placing trades and with his coaching the trades are clearer which makes it less stressful.  This is exactly why I wholly recommend him as a teacher and a coach for your trading success. I will guarantee that if you take the time to study and implement his system, you will discover that his system uncannily provides profits time and time again."
Doug W – Atlanta, Georgia U.S.A.
Over the years, I have taken many courses on trading the forex market, focusing mainly on indicator driven setups that have, frankly, never enabled me to become consistently profitable. I'm sure anyone reading this review that has been studying forex trading for any length of time can identify with this. Switching from system to system looking for the "holy grail" is a common stage in the majority of trader's paths to consistency, and the realization and acceptance that there is no "grail" is a major step in the path. With this realization comes the understanding that trading is actually very difficult and requires an understanding of how price moves in real-time, not how it is measured with indicators that lag behind. This understanding is exactly what Michael Bridgman's course will give you, with insight that opens your eyes to not just how price moves, but why. With this knowledge as a foundation, Michael teaches you how use it to enter and exit the market profitably, with rules that are unambiguous and allow you to repeat the process again and again. Michael's patient teaching style and honest approach, along with his keen ability to adapt to each student's level of understanding, allows students of any level to benefit from his course. His dedication to his students' success during the course, as well as after via follow-up e-mails and skype sessions, will allow anyone who is dedicated and willing to put in the hard work to become a consistently profitable trader.  Excellent course!
Thad D –  Boston, Massachusetts  USA
"Mike is honest and patient, and he genuinely wants you to succeed.  What he teaches is gold as far as I'm concerned. The techniques and way of looking at the market that I have been taught have and will ensure I take high probability trades with great risk/reward.
On a personal level, Michael is a great teacher, he hammers home the points he teaches very well, and as other reviewers have said, he really does want you to succeed. He is punctual, friendly and humorous.
Can't recommend him enough!"
Shaun M – York, United Kingdom
Michael,
I want to write you a simple note of appreciation.  Following to concepts in your training I have FINALLY become a profitable forex trader.   I know you have heard the old adage… "I have tried everything from EAs to signal providers, and still I lose money."  Well, in my case this is also true. I have traded the forex market for four years, and up until the time I met you, I had nothing but disappointment.  Sure, I had my few spurts of success, but never could achieve a *consistent* profit. Consistency is what I was looking for.  Consistency is what I have found with your methodology.Trading the forex market profitability is hard work. Your simplistic methodology, which concentrates on price action, is truly the cats meow. I have not been the most ideal student you have ever had. I had to overcome some bad habits which I had picked up over the past four years. In so doing you have spent several extra hours of one on one time with me. You have shown a personal interest in helping me achieve success. I have waited a long long long time to say this.  And now I can, in all honesty, say that following your methodology, "I AM NOW A PROFITABLE FOREX TRADER!"
Thank you!
Dale C – St. George, Utah  USA