The CHF pair moved up during the UK session to our Target 2 but its overall direction remains unclear as the week closes.
This setup required approximately an 8 pip stop loss for a potential 27 pips to our Target 2. A classic wash & rinse setup – meeting our 3:1 Reward to Risk ratio.
Three other considerations are: 1. The EUR is moving down and our CHF is moving up. 2. The time of day is a very familiar one for trending moves to begin. 3. There are no significant economic news releases pending.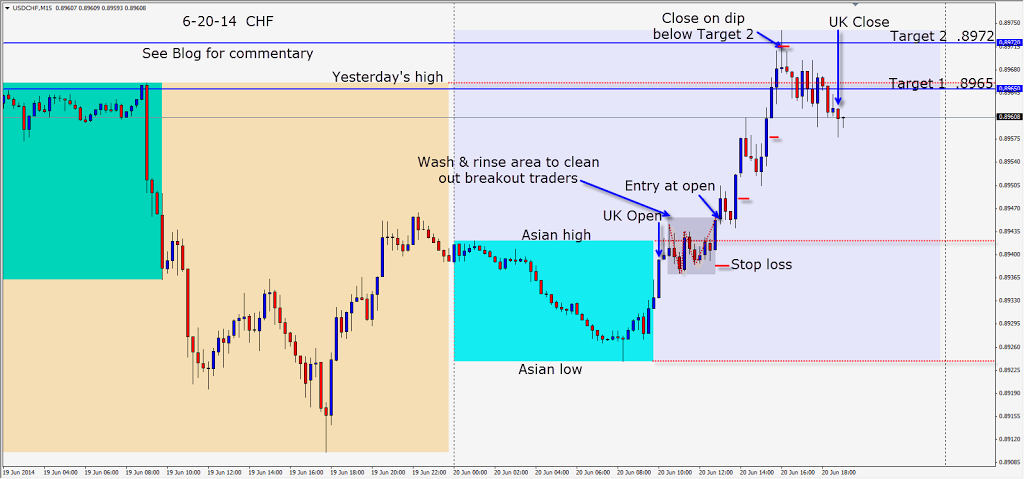 As price moves up we remove the risk from the trade by moving our stop loss to a profit stop. We see price slow down at our Target 1, which is very close to yesterday's high. One last push higher through Target 2 and a dip below closes the trade and concludes the week.
Janet Yellen's speech on Wednesday was bullish for the US economy and the stock markets continue higher.
Good luck with your trading and enjoy your weekend!
Back Tuesday if we find a trade.