The GBP has given up 1.70 today after Governor Carney's comments.
After an initial surge downward and sizeable retracement, an entry short is taken with a stop loss above the double top – meeting our 3:1 Reward to Risk ratio to our Target 2. Although price remained below yesterday's low, it's not until after the US news that we finally get a move to our Target 2. As the candle closes leaving a long lower wick, we exit the trade.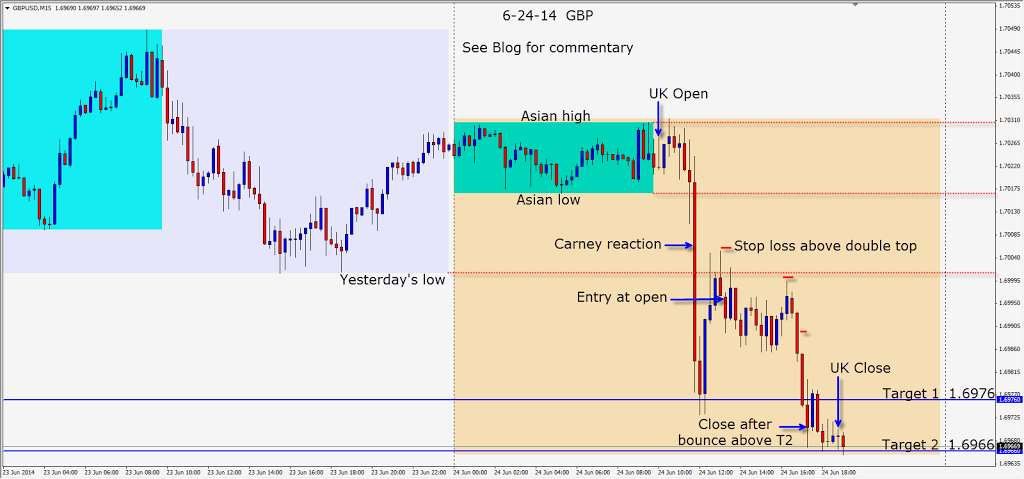 More GBP news tomorrow as the market appears to be long at the moment. We're not position traders so we are happy to trade either direction with the session trend.
Good luck with your trading!
Back tomorrow if we find a trade.