Economic news created a lot of volatility for the GBP this session. After a sell-off reaction to the UK CPI number, the GBP found buyers pushing it back up above the Asian low. We enter long with a stop below the double bottom and attempt to get to the Asian high for a retracement of the sell-off. We are closed below it at our profit stop as sellers enter at the Asian high.
As price is pushed lower – we re-enter short for a retracement of the vertical move higher again with a modest stop loss. The US news pushes the pair downward quickly completing the pattern where we had our stop loss for the long move. This may appear to be somewhat aggressive but vertical moves are not sustainable and very frequently retrace quickly…just don't get greedy and use tight stops.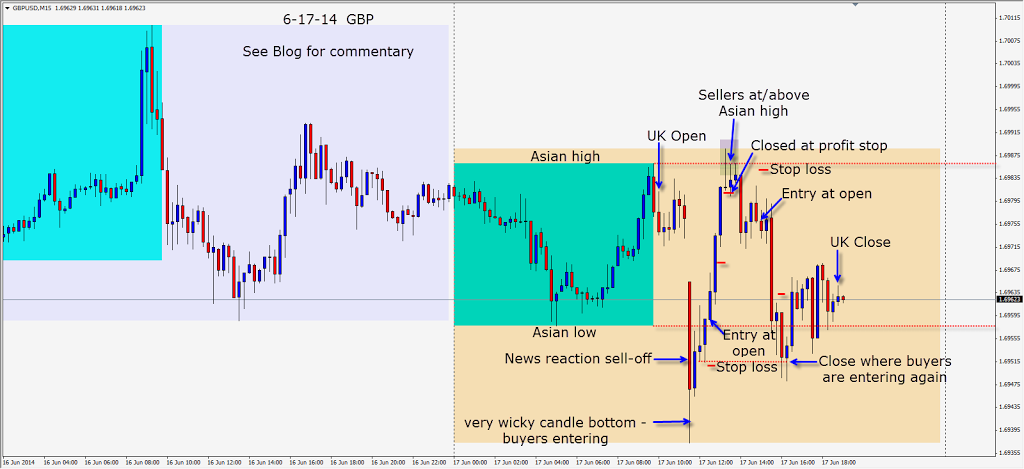 There is more GBP news tonight and a bit of changing tide in sentiment toward interest rate increases. The market is now expecting an increase later this year – as opposed the the earlier guidance of early 2015. We will soon see if this pair can make it through the current formidable barrier of 1.7000 or roll over further.
Good luck with your trading!
Back tomorrow if we find a trade.