After the GBPUSD pushed lower during the Asian session, the U.K. traders moved it back up to test yesterday's highs.  As the U.S. session got underway price began to reverse lower and a short was taken risking 12 pips for a potential 61 pips to our daily target.  Price continued lower closing below its Asian high and despite looking very bearish at the European close, it reversed upward closing our trade.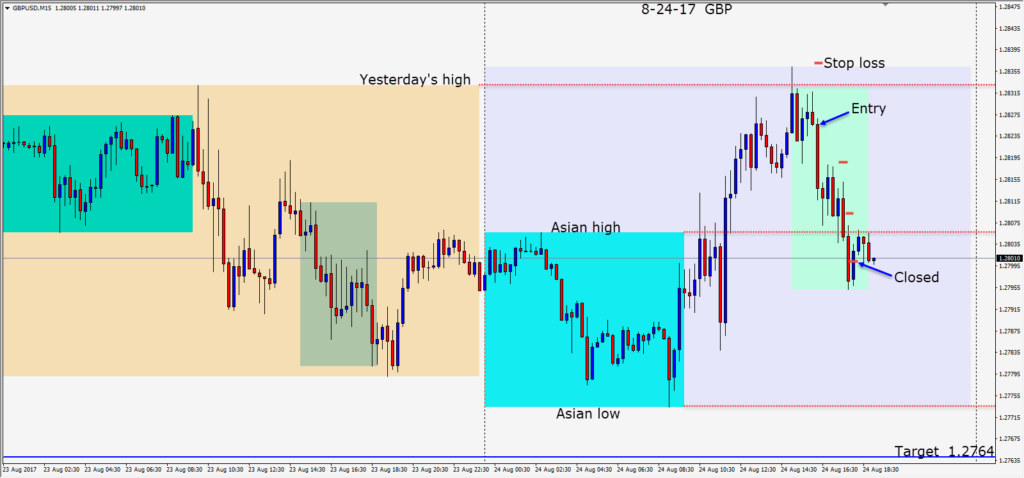 Tomorrow after the U.K. session ends, Fed Chair Janet Yellen and ECB President Mario Draghi will be speaking.
Good luck with your trading!