The GBP popped higher briefly with the positive economic news for the U.K. but could not stay above 1.2900 and began to move lower.
A short was taken requiring an 18 pip stop loss for a potential 64 pips to our Daily target of 1.2821
Price moved down to test its Asian high before descending to the 1.2860 level which is a level important to position traders.  If this level gives way, it opens the door for a potential move to the 1.2640 area.  Not wanting to give up a minimum of 20 pips we moved our profit stop down and our trade was closed.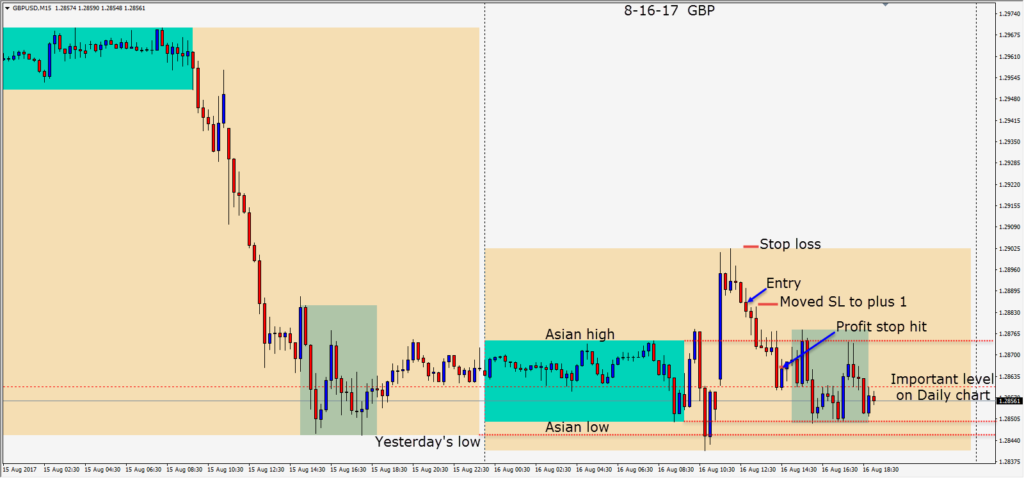 FOMC meeting minutes are pending and we will see how the USD trades subsequently.
Good luck with your trading!