On Thursday the USDJPY moved down during the first half of the Asian session then began to make a wave higher in the first half of U.K. session. Price tried to climb above its Asian highs but sellers entered  and as the U.S. session got underway forming a reversal setup and we entered short risking 13 pips for a potential 71 pips to our daily target at 109.44.
Price moved vertically down but a long lower wick formed on the candle as  price tried to close beneath its Asian lows .  As this is indicative of a potential reversal as buyers entered, we tightened our profit stop and price moved up taking us out of our trade.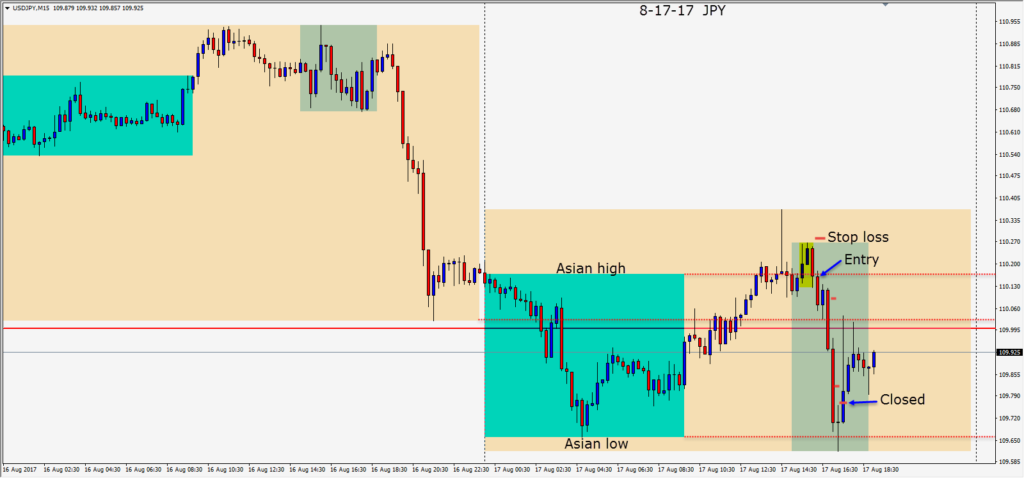 On Friday the USDJPY did not retest the 110.00 level and USD weakness continued.  Price ranged sideways throughout the first half of the U.K. session before a reversal setup… just as the U.S. session got underway.  A short was taken risking 15 pips (with a stop just above the its Asian session lows) for a potential 37 pips to our daily target at 108.66.  With a very light news day and continued USD weakness, price moved down to our target and closed just beneath it.  We protected our trade by immediately placing our profit stop at our target price of 108.66 and the subsequent candle took us out.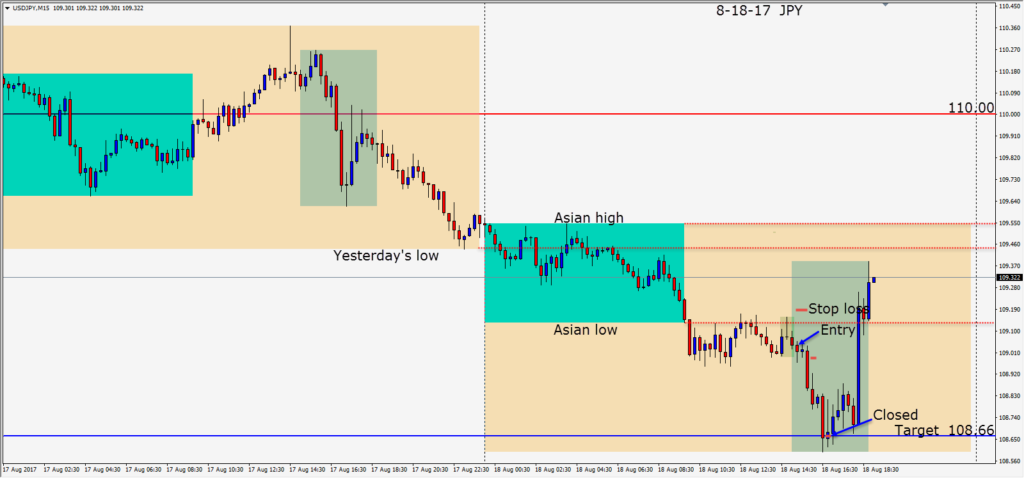 It will interesting to see if the 110.00 level is retested next week.
Good luck with your trading and enjoy your weekend!