Overall not a lot of strength to the USD today.  I had my eye on the AUD after the negative employment numbers during the Asian session but found a nice setup with the EUR.
With a 17 pip stop loss for a potential 77 pips to our Target 2 – a short is taken early in the UK session.  Price moved down to test the Asian lows…then yesterday's low.  Price then dropped sharply and went sideways for 30 minutes before briefly reversing – hitting our profit stop for very modest gains.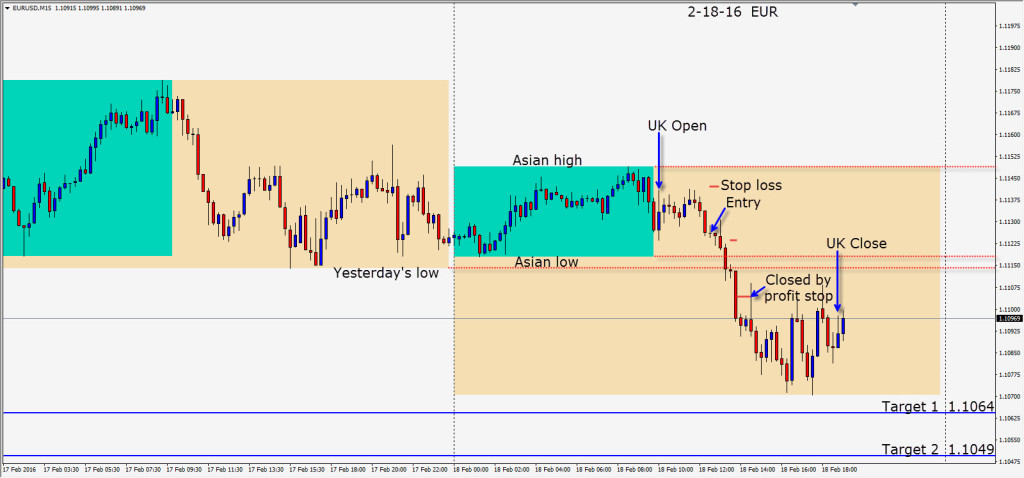 There is nothing wrong with a positive trade if you have exercised your trading plan with sound money management – even if it results in a plus 1 trade.  We choose to lock in our profits as we go and use small stop losses when originating our trades along with a comfortable reward to risk  ratio.
Some trades produce minimal gains, but we never take big hits when the market moves against us… and it will.  Once you learn your lesson on that one – you will never expose your account to a large loss again!
Good luck with your trading!
Any questions…please email me.