Finally a trade setup that required a very small stop loss (risk) in a very volatile (risky) market that had nice potential (reward) to our daily targets.
The market as counter intuitive as it's been this year from a trending perspective consistent with yield has been active. Correlation trading of pairs has been very consistent but the stop losses have been too rich for my tastes.  When the market is as erratic as it has been of late, it's best to step aside and be patient until a trade sets up consistent with your trading plan.  This is not the time to compromise on reward to risk.  As retail traders, we can do this.  Institutional traders may have to enter positions that they would not normally be comfortable trading and have their stops hit and their options expire for losses.  That is a lot of pressure on them!
Today an AUD short set up requiring only a 15 pip stop loss for a potential 71 pips to our Target 2.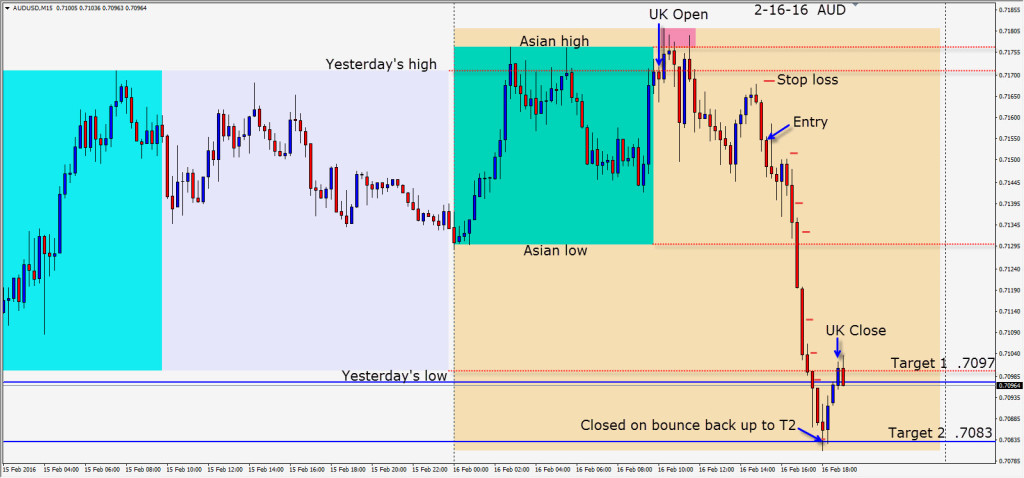 A number of UK and US important economic releases tomorrow…including FOMC meeting minutes after the UK close.
Good luck with your trading!
Back tomorrow if we find a trade.