The EUR continues to be the focus for many traders.  It had a  very short lived rally today before it rolled over after the U.S. news.  An entry short is taken with an initial 25 pip stop loss.  As price moved back down toward the Asian session high, we tightened our profit stop to get the risk out of the trade. Price descended further but bounced near yesterday's low and the 1.1000 big figure. We lock in our gains and the reversal takes us out before the UK close.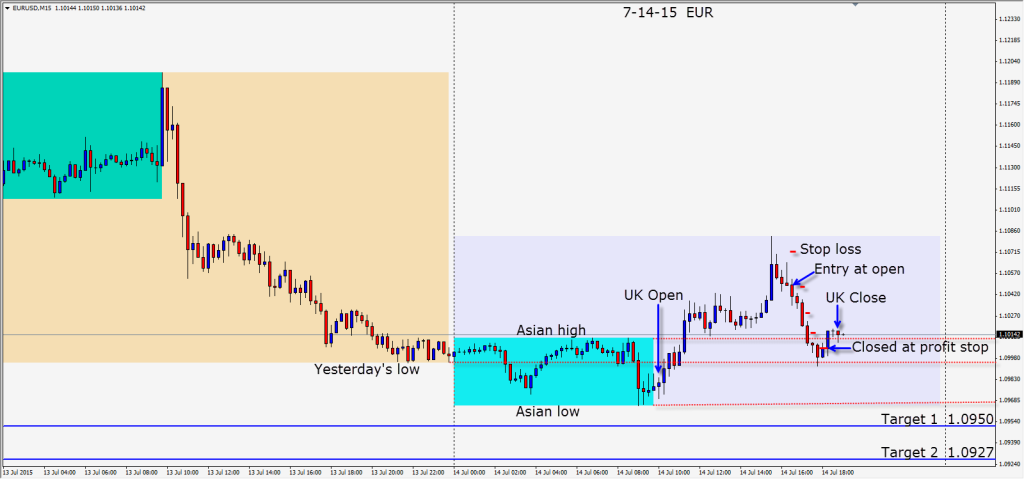 If price continues downward… last week's low in the 1.0915 area and May's low in the 1.0820 area will be areas to observe for how price reacts.
Good luck with your trading!
Back tomorrow if we find a trade.