A big day of economic news.  The Greece situation is not resolved and hence the EUR continues to weaken.  BOE Governor Carney is sounding upbeat this week and Janet Yellen is sounding hawkish.
There remains potential for extreme volatility with the EURUSD and overall sentiment is very bearish at the moment.  This is not an issue that will quickly resolve itself despite the pending outcome of Greek parliamentary vote today.
Slow and steady makes more sense today than being aggressive.  The EURGBP is trending nicely and offered a very small stop loss as it began to sell off today.  With a 10 pip stop loss we entered short and kept our profit stop tight as price made its way down through the levels.  We had hoped that price would at least test the .7000 big figure… but it wasn't to be and we closed the position at the UK Close for modest slow and steady gains.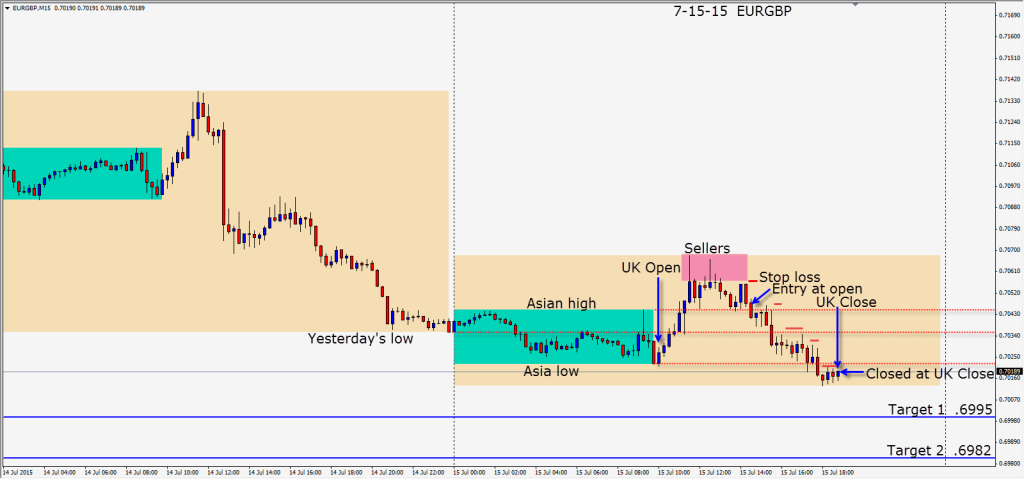 Good luck with your trading!
Back tomorrow if we find a trade.