On a day of USD weakness, the JPY failed once again to get above the 1.2450 level.  As is declined and took out the Asian session lows after making 3 lower highs a short it taken.  This countertrend trade against the USD, offered a smaller than usual stop loss and a better than usual R:R.
As price moved down, we tightened our profit stop and closed the trade as it bounces back above Target 2.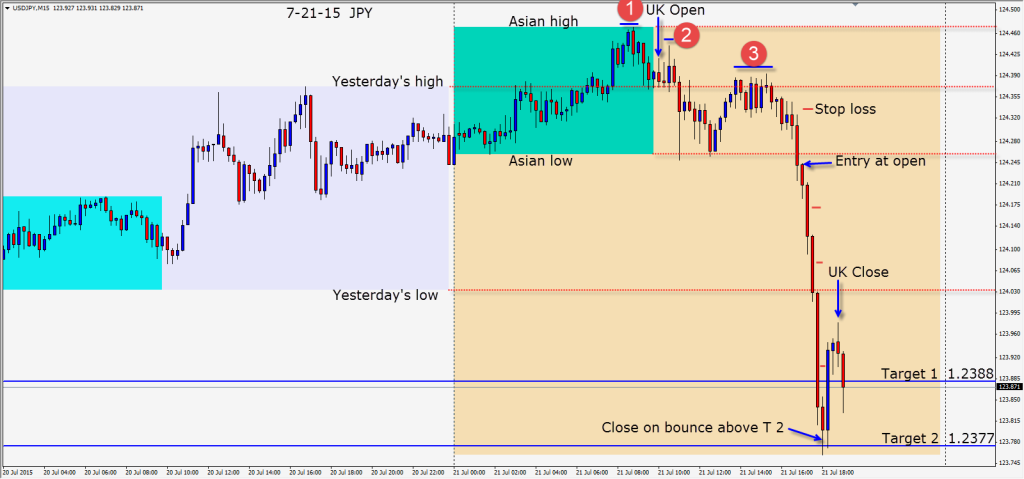 This pair is moving in 50 pip increments.  The 1.2350 and 1.2300 levels will be important to the downside as will the 1.2400 and 1.2450 levels to the upside.
Lots of interesting economic news to come this week.  There is no reason to think that the USD won't continue to strengthen overall as the expected rate hikes continue to be priced into the market and the MPC Official Bank Rate Votes will be of interest tomorrow for the GBP.
Good luck with your trading!
Back tomorrow if we find a trade.