Yesterday BOE Governor Carney was hawkish in his speech, and the EUR continues to bear the burden of Greece.
After the EURGBP double topped today and pushed down hard after the first round of US news, a short is taken.  The stop loss was above the wick high of the last bullish candle or 12 pips for a potential 55 pips to our Target 2.
Price then stalled for an hour around the Asian highs. We tighten the stop loss and as price begins to fall again, we lock in profits.  When price drops and closes beneath the Asian session low, we expect it to retest this level before dropping further.  As it retests and closes near its high, we exit the trade.  On a Friday with all that is going on in Europe, we know that a lot of traders will not want to hold over the weekend.  As they close their positions price tends to move up.
We are happy to revisit the trade next week if it sets up nicely again.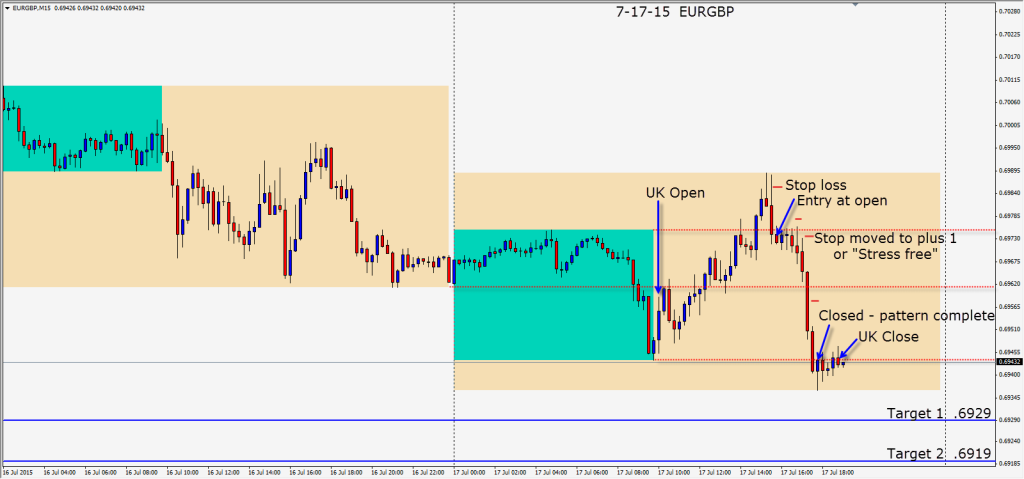 After the Canadian rate cut announcement this week, it will be interesting to see if New Zealand follows next Wednesday.
Enjoy your weekend!
Back next week when we find a trade.