In advance of the U.S. session getting underway both Brent and WTI were pushing higher.  An entry long is taken on the CADJPY with a 15 pip stop loss and a potential 69 pips to our Target 2.  As the U.S. session had no major economic releases, we removed the risk from the trade by moving our profit stop to plus 3 and saw the pair drift sideways for 2 hours before heading higher to test the 84.00 figure.  When price backed away from the figure, we tightened our profit stop to Target 1 and the market subsequently took us out.  Sellers were clearly entering at 84.00 and we were happy with the gains to T1.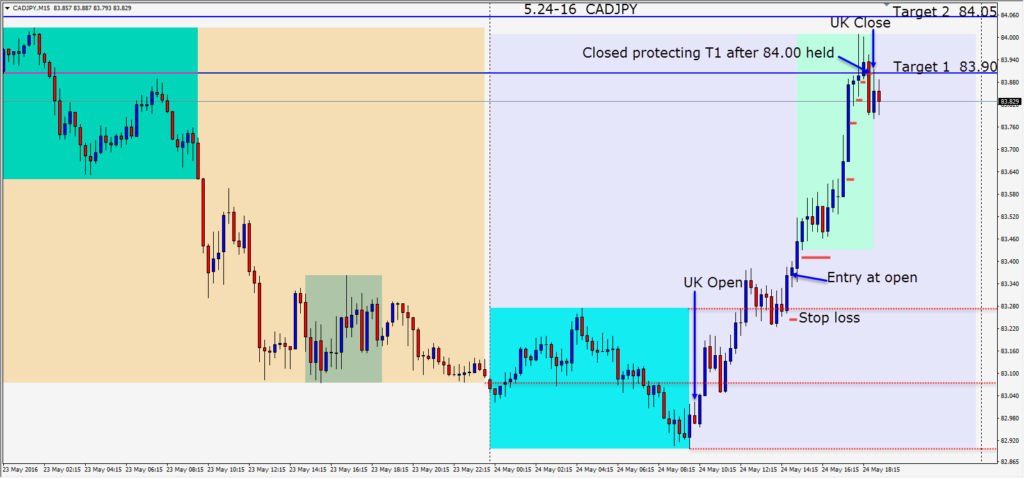 We look forward to hearing what Janet Yellen says on Friday.
After a very long week replete with  hard drive failures and back up computers, I can't overstate the necessity of preparedness for tech issues should your main computer die on you.  My external drive even malfunctioned.  Thank goodness for cloud storage and fantastic computer technicians.
Good luck with your trading!