The GBP initially surged higher after the UK open before pulling back into its Asian range and trading sideways for an hour.  It then moved higher closing above its Asian high, where a long trade is entered with a 20 pip stop loss for a potential 102 pips to our Target 2.
Price moved higher before slowing down in advance of the U.S. open.  The third candle of the U.S. session with its long upper wick had us tighten our profit stop to just beneath its low.  We continued to heed the candles caution and the market took us out 3 candles later.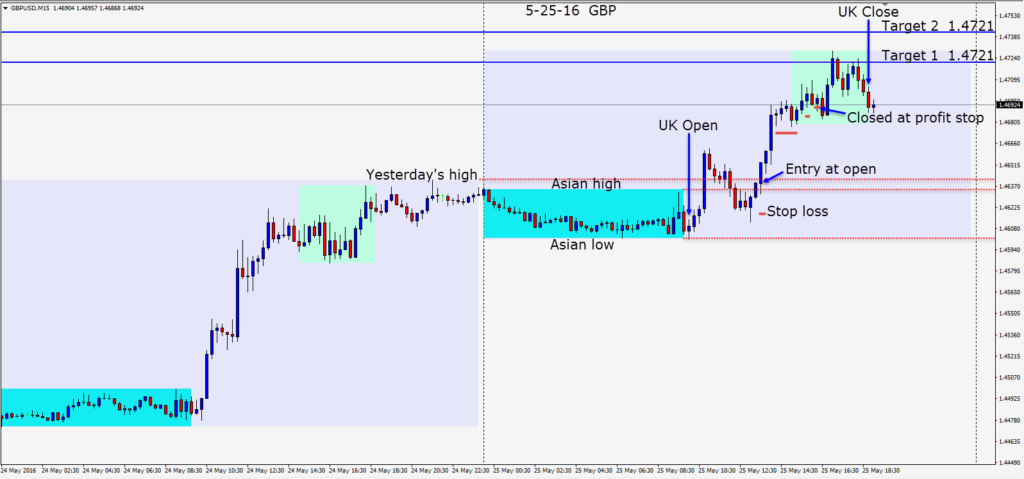 Good luck with your trading!
Back tomorrow if we find a trade.