The EUR set up in the early UK part of the session requiring a 13 pip stop loss for a potential 37 pips to our Target 2.  As it tested its Asian low it bounced…then continued to go more or less sideways until the U.S. session got underway.  In advance of the news, it dropped down and we quickly locked in 8 pips – removing any risk from the trade.
The news reaction drove it down further but it reversed just above our Target 2 before closing just under Target 1.  We closed the trade the following candle as price once again moved down to Target 2.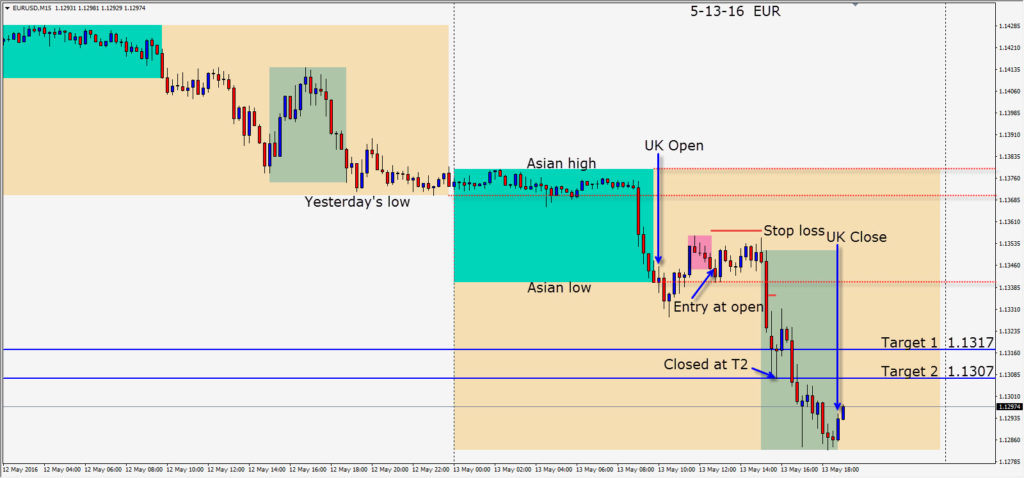 If the 1.1300 level doesn't hold next week…the EUR should attract more short positions in my opinion as long as the USD remains strong.
Enjoy your weekend and good luck with your trading!