After initially selling off early in the UK session, the CHF found buyers at .9385.  After a very bullish candle an entry long is taken with a stop below the Asian session lows.  We anticipate a retest of the Asian session lows – particularly after a large move up from the daily low.  The move gained momentum before stopping and retesting our Target 1.  As price dipped we exited the trade choosing not to give back any pips after Target 1 was attained.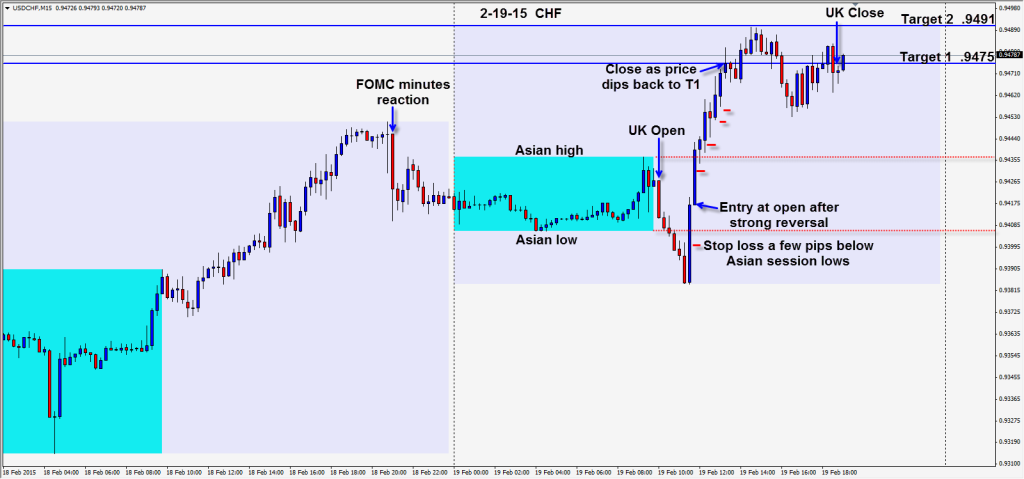 Good luck with your trading!
Back tomorrow if we find a trade.