A light news day today with the EUR finding sellers near the top of its recent range – around the 1.1300 figure.
After the second break of the Asian low and consistent with our bias, we look for a short setup and find one allowing a 15 pip stop loss for a potential 75 pips to our Target 2.
Price moved down before buyers entered below the session low – not letting price reach 1.1200.   We exit as price bounces up toward the previous candle's low to preserve our gains.  Wicky candles are very revealing of pending price reversals – especially at important price levels.  Think of them as a yellow flag being waived on a race course.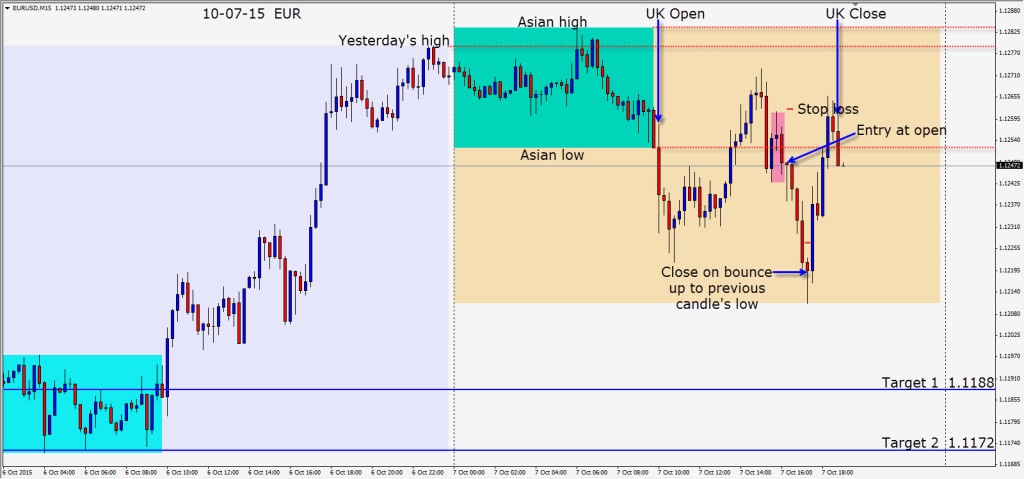 Good luck with your trading!
UK and US news tomorrow.
Back then if we find a trade.