The GBP made a strong close on Wednesday which was very significant to postition traders.  Yesterday the level held well and today it was retested.
As a sell zone became evident in today's session  – we awaited for a strong reversal setup.  A 20 pip stop loss for a potential 87 pips to our Target 2 was very attractive.  We went short and although the trade went against us in the first 15 minutes, price was unable to close above yesterday's high.  Price then moved down and we awaited to see how it would react at the Asian low.  The level gave way, got retested and price moved down one more time.
As price continued down, it appeared to have found a bottom and bounced strongly upward.  We closed the trade choosing not to give back too many pips.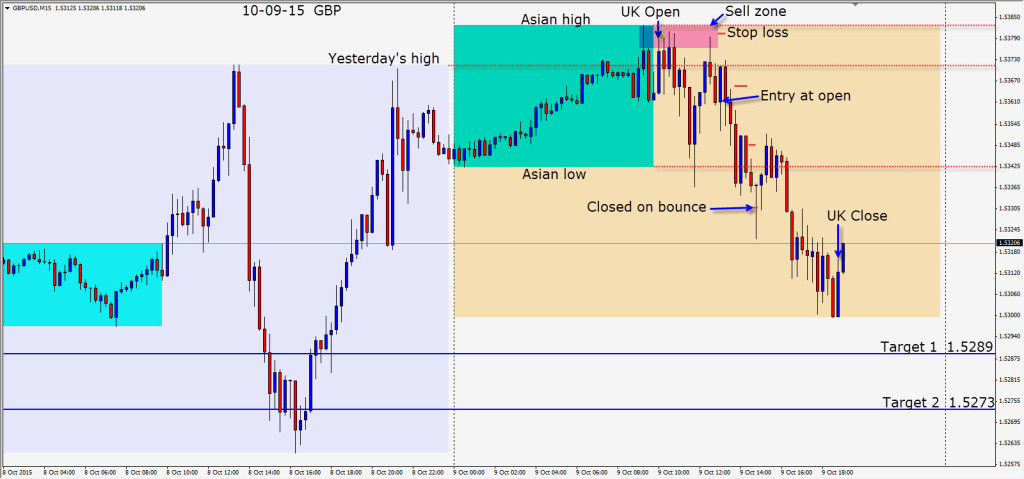 Good luck with your trading!  Enjoy your weekend!
Back Tuesday if we find a trade.