My preference is still to short the AUD when the setup is available.  As it ran out of upside momentum and started to reverse early in the UK session… a short is taken with a 15 pip stop loss for a potential 61 pips to our Target 2.   A 4:1 R/R is always nice.
Price traded sideways testing and retesting its Asian high before breaking to the downside.  With lots of time before the US session and plenty of room to the Asian low, the trade looked very good.  As price reached the middle of its Asian session range, it reversed and took us out.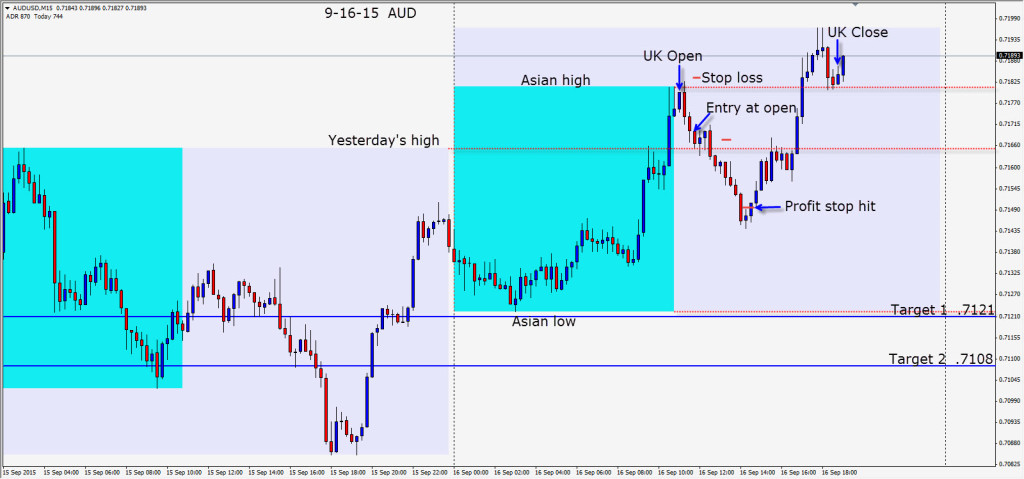 Tomorrow will be interesting.  Will they or won't they…and then what?