Nothing really new from the ECB Press Conference today.  The EUR had made a counter-trend move higher yesterday after the weak U.S. data.  Early in the UK session today it sold off and then rose during the conference.
When price could not close above the Asian high, a classic reversal sets up.  A short is taken and we hope to challenge the March 18th low where price had bounced earlier in the session…then on down to our Targets 1 & 2.
As price moves back down, we tighten our profit stop and are taken out with less than an hour left in the session.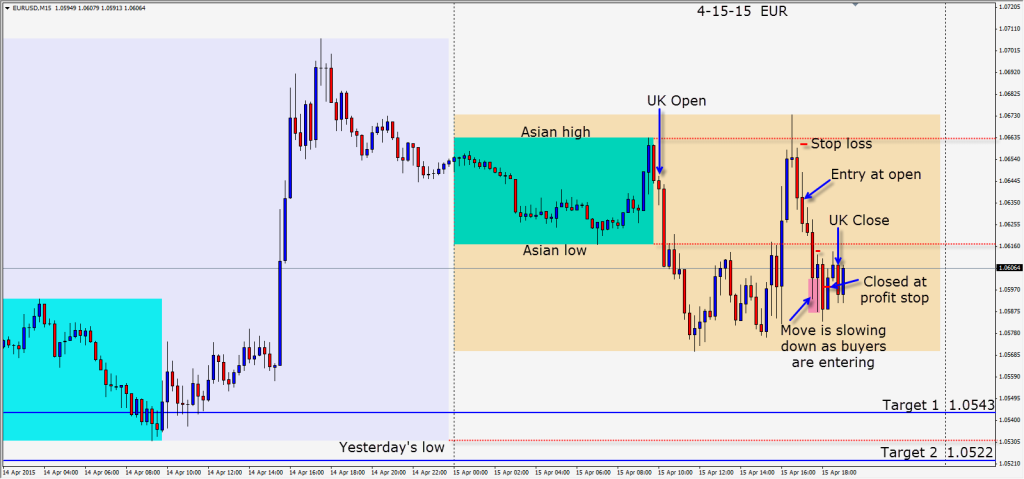 The softer USD so far this week does not mean the overall trend has changed.
Good luck with your trading!
There's lots of news still to come this week.  Back tomorrow if we find a trade.