The idea to short the GBP today was to risk no more than 27 pips for a potential 95 pips to our Target 2.  Although the market is short the GBP, the idea was to try to ride it down to the 1.3000 level and watch it closely to see if it could go lower.  The risk… although a little higher than I like at 27 pips could be reduced as the trade moved lower.  Price moved down to the Asian session lows then broke and headed for yesterday's low.  We removed the risk from the trade by locking in 22 pips.  As price retraced upward after the large drop, our profit stop is hit taking us out of the trade.  Price subsequently completed a "3 Drives" pattern coming within 2 pips of our T2 … without us.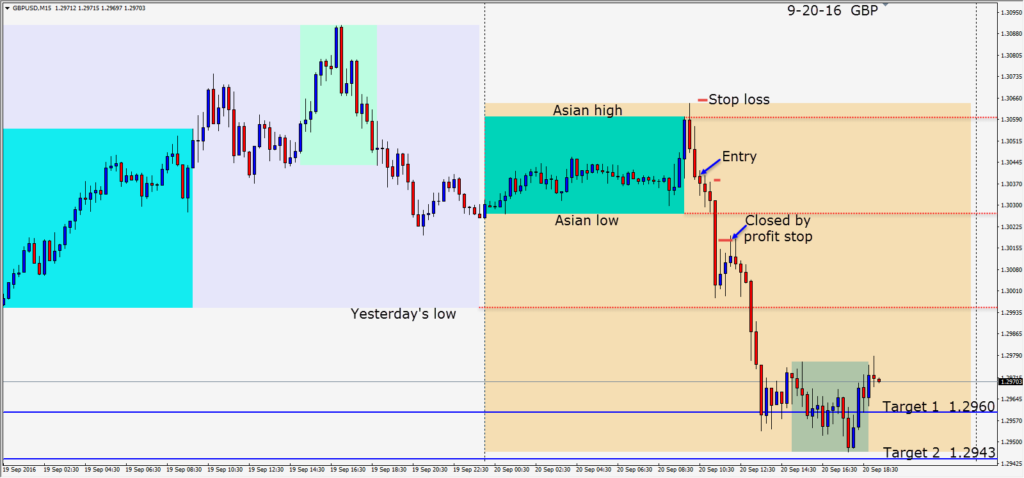 All eyes are on the Bank of Japan and U.S. Fed now.   The market does not expect an interest rate hike tomorrow from the Fed.
Good luck with your trading!