The question for many traders at the beginning of January is whether the Euro or the USD is likely to outperform the other.  The Euro has been strong but fundamentally I could make a compelling case for USD strength.  Regardless, the technicals will indicate to us if the Euro uptrend strength will continue to support a weaker economy that is not about to raise interest rates or the stronger economy that is expected to raise interest rates three times in 2018…as priced into the market.
On Tuesday the EURUSD was rising and but then hit an important level and started to reverse.  Although our short trade was a counter-trend one, the risk of 11 pips was not significant and the we caught a down wave during the U.S. session overlap for modest pips before the pair reversed upward.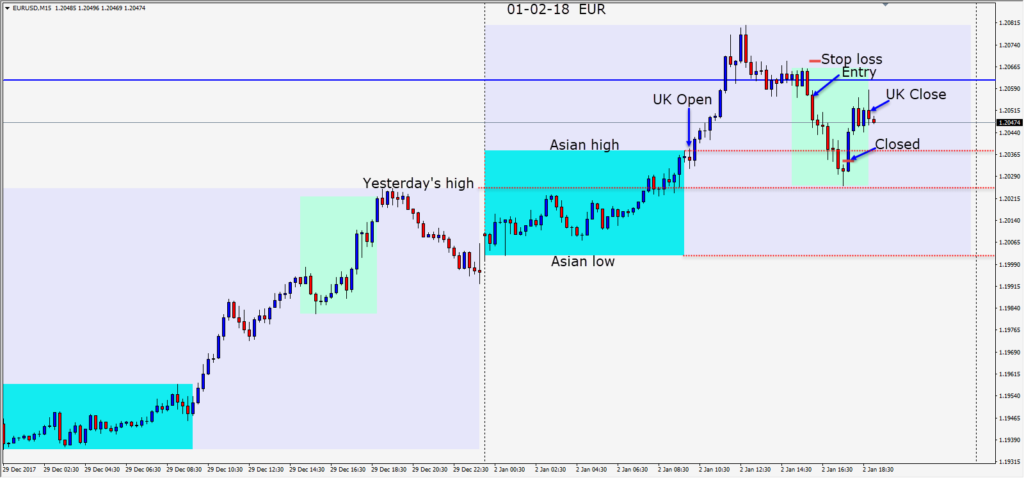 On Wednesday, the EURGBP set up for a long trade after the pair made a familiar "W" pattern.  Risking 9 pips for a potential 30 pips to daily target made the trade attractive from a reward to risk perspective.
Price moved nicely upward past our daily target and the next candle closed our trade as price came back to our profit stop…before continuing further upward without us.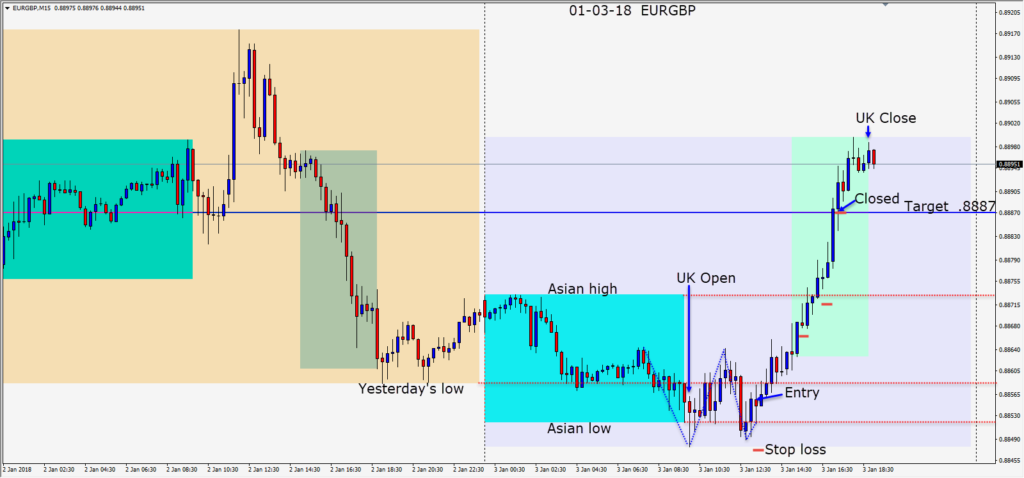 I have found over the years that January is a very interesting month to trade.  Currency pairs can look much different at the end of the month than how they started the new year.
Good luck with your trading and may you have a very prosperous 2018!