A fairly light news week for the USD until Friday.  In the meantime, I've had my eye on the USDCAD as oil continues to rise this week to 3 year highs.
On Tuesday, a long setup in the CAD early in the U.S. session overlap requiring a 15 pips stop loss looked attractive especially with a stronger USD.
The trade moved nicely up but retraced taking us out for 25 pips well short of our daily target.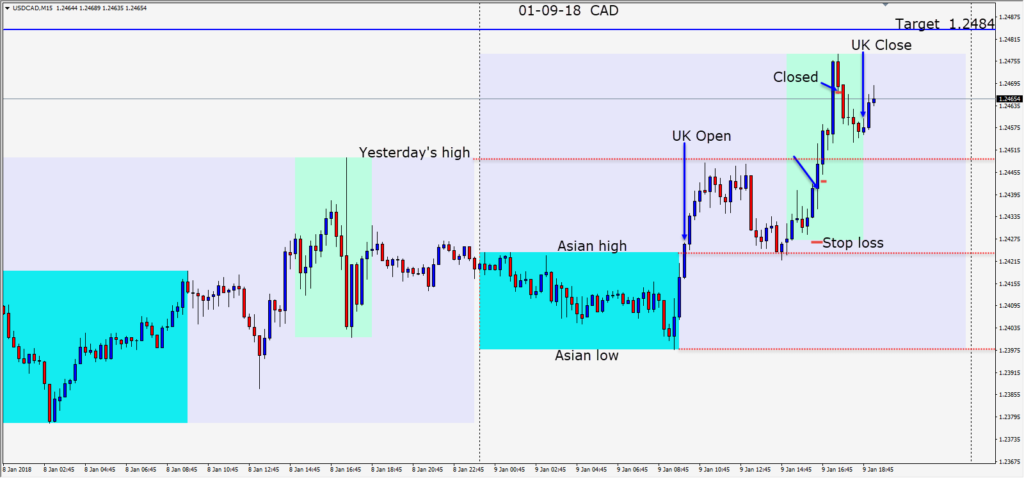 On Wednesday a long setup requiring a stop loss of 15 pips gave us an entry before the U.S. open and with pending oil inventories, we locked in profit before the open and as price moved up.  This trade although it worked seemed odd in that the USD was moderately weak during the session and oil continued to rise again today.  Some profit taking in advance of the oil inventories release took us out of the trade after a nice run upward.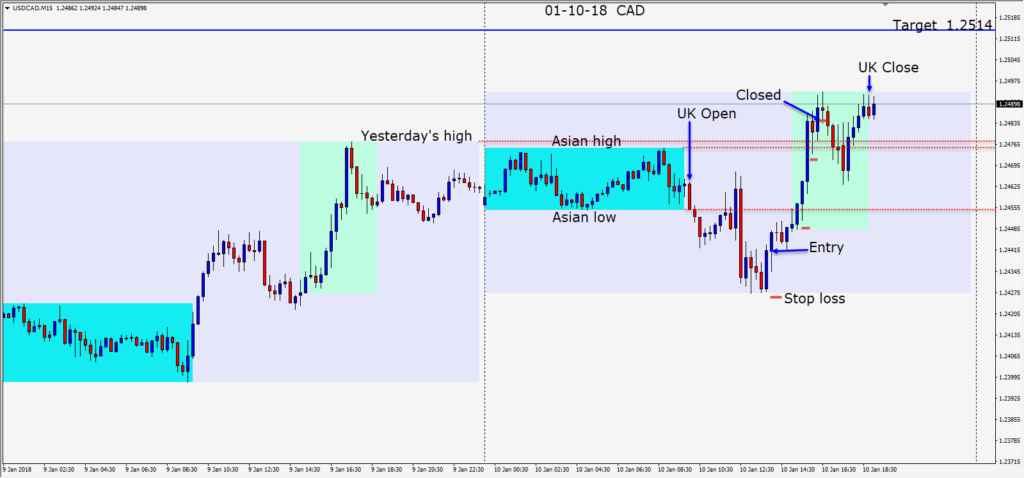 So far this week, it has been more of a case of "trade what you see… not what you think" as some of the usual correlations appear to be detached for the time being.
January tends to bring us surprises.  Be careful.
Good luck with your trading!