It's unusual to see the EURUSD move so much during the Asian session.  On Wednesday it sold off in a counter-trend move.  When the U.K. session got underway, price made a wave upward before reversing and setting up for a short entry.  We entered short risking 12 pips for a potential 36 pips to our daily target which also coincided with the 1.2200 figure.
Price moved down to its Asian low where we gave it room to retest this level and tightened our profit stop.  Price then descended to our daily target and closed the trade.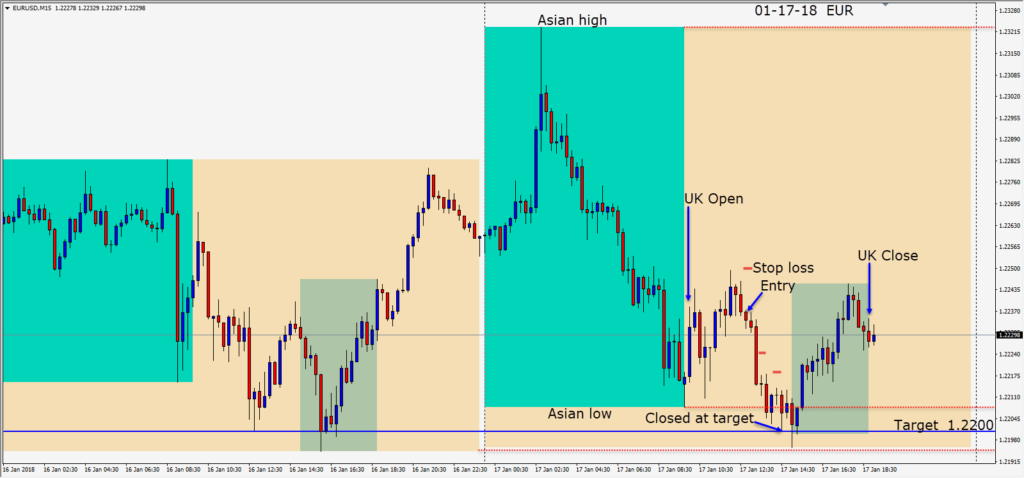 When price completes its range before a major session… like the U.S. session today, it's likely the new session of traders will reverse the move.  If price has done the majority of its expected range, then anticipate a corrective wave also.  An exception to this is when a major event occurs which shocks the market.  In instances of this nature, price will have an exceptional day, but such days are thankfully few in the course of a year.
Good luck with your trading!