After a week of central bank speeches and very little to glean from them, the USD finished modestly stronger on Friday.  The tax reform bill is moving closer to passing next week and this has helped the USD.
As the USD strengthened on Friday a long position was taken in the USDJPY risking 9 pips for a potential 42 pips to our daily target.  Price moved up and we tightened our profit stop until our daily target was reached and closed our trade.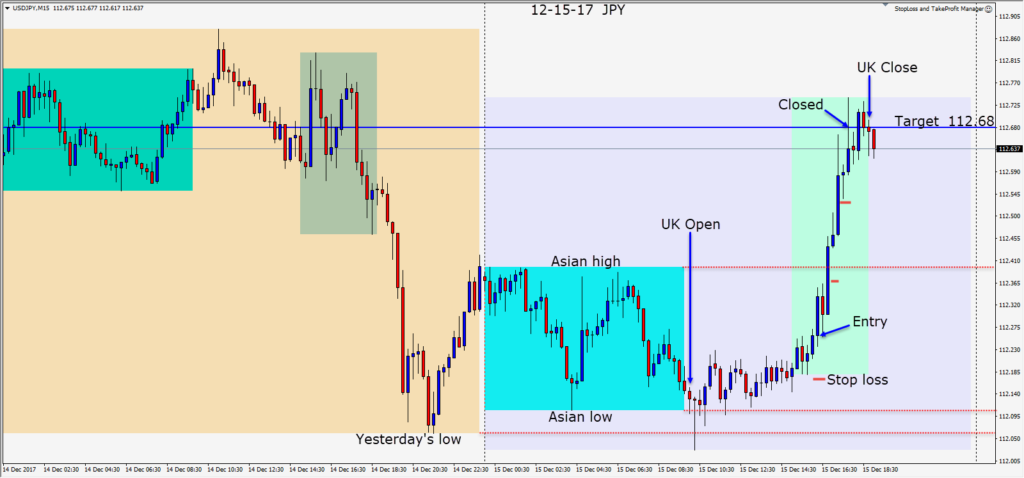 Due to the holiday season kicking in, trading has been thinner this week.  We will be looking for trades up until Wednesday next week.
Good luck with your trading!