The EURUSD moved down further today to a very important level on the daily chart.  With ECB President Draghi speaking tomorrow, we will see how traders respond to his comments and if he reveals anything new.  Currently he has told us that the ECB will be buying 30 billion in bonds per month until September and that may extend – interest rate hikes will be down the road.  In the meantime the USD is remaining moderately strong and today we took a EURUSD short as price rolled over.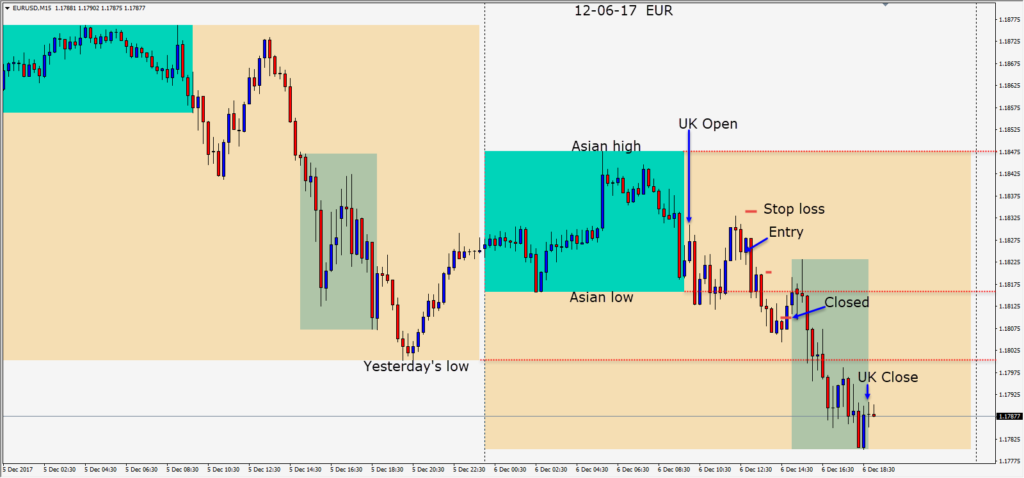 Being cautious in advance of the U.S. open… we lowered our profit stop and our trade was closed for a very modest gain.  As price moved down during the U.S./U.K. overlap we could not find another entry point.
On Thursday we have the U.S. employment number first, followed by Mario Draghi speaking at the European close.
Good luck with your trading!