Both the EUR and GBP are very sensitive to Brexit headlines as was clearly evidenced on Monday.  Today after initially moving down early in the U.K. session the EURUSD climbed higher but failed to get above its Asian high, thereby forming a lower high for the day.  A short was taken risking 12 pips for a potential 76 pips to our daily target.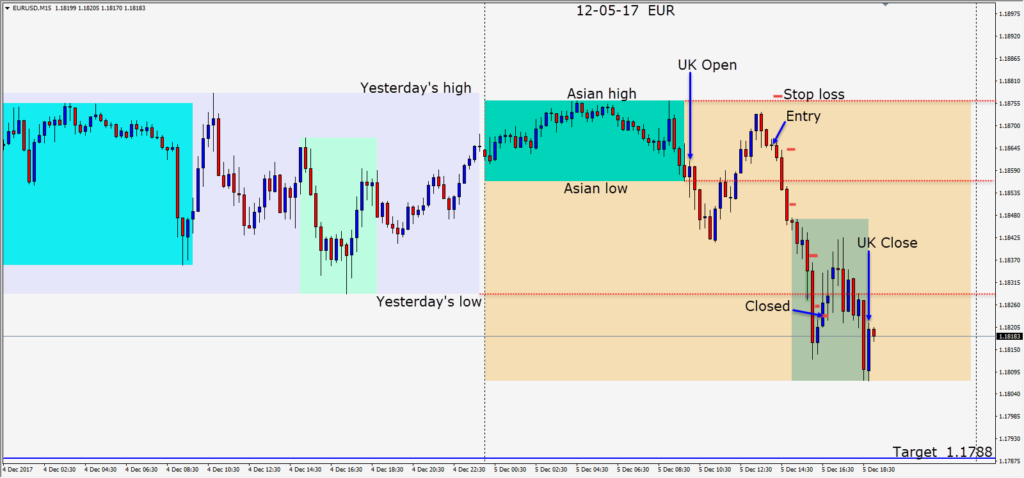 As price moved down in advance of the U.S. open, we locked in profit and progressively moved our profit stop lower.  As price continued downward in the early part of the U.S. session, we continued to lock in profit, particularly after price left a long lower wick at yesterday's low.  We were subsequently closed as price hit our profit stop on a retracement.
December is shaping up to be active in advance of the holiday season.  The USD continues to hold on to moderate strength since the tax reform was passed.  Let's hope the rest of the week is as active as the first two days.  Be very careful trading should you feel incline to look for a trade around the Non-farm employment release on Friday.
Good luck with your trading.