The market awaits year end announcements from  central banks this week.  It has fully priced in the anticipated U.S. final rate increase of 2017.  The pending tax reform appears to be having a positive effect on the USD which remains moderately stronger most days.
The EURUSD gave up a key level last week on the daily chart and we will now see how well the 1.1700 figure will hold.  Today as price failed to sustain  above its Asian high and created a second lower high, a short was taken risking 12 pips for a potential 39 pips to our daily target at 1.1736.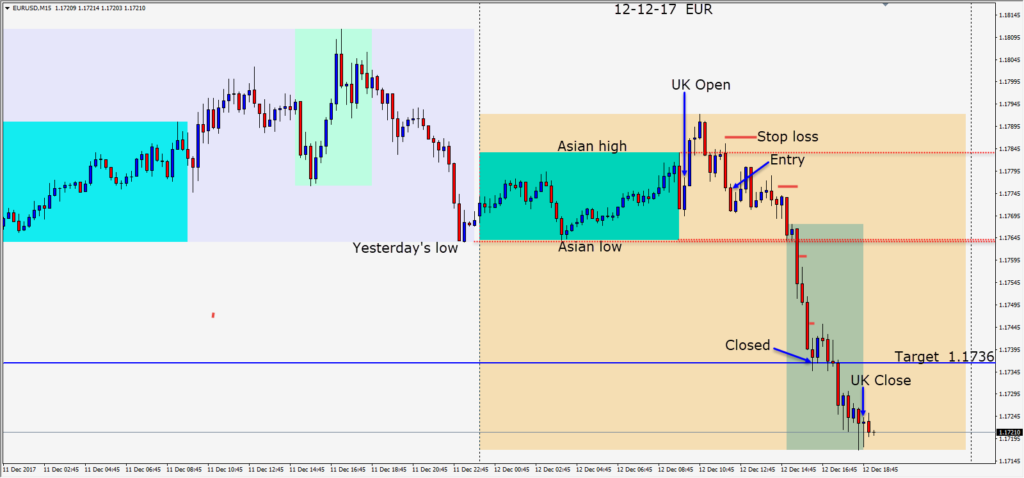 Price moved down to its Asian low as the U.S. session got underway, then quickly moved to our daily target at 1.1736 where we exited.
Wednesday and Thursday are looking like busy days for the market with Friday being light on any economic news as we approach the holidays.
Good luck with your trading!