Although the market would love to have gained more insights into any changes that Mr. Powell may bring to the Fed monetary policy, he was no more forthcoming than current Fed Chair Janet Yellen.  It was however, nice to see the USD up a bit yesterday –  but it remained fairly flat today.
As the EURUSD was unable to sustain above its Asian high and began to move down today…we went short risking 18 pips for a potential 64 to our daily target at 1.1801.  As price continued down we moved our stop loss to plus 1 pip.   After price penetrated its Asian low, we moved our profit stop  to just above the Asian low to give it room to retest this level.  As price came up it closed our trade for modest gains.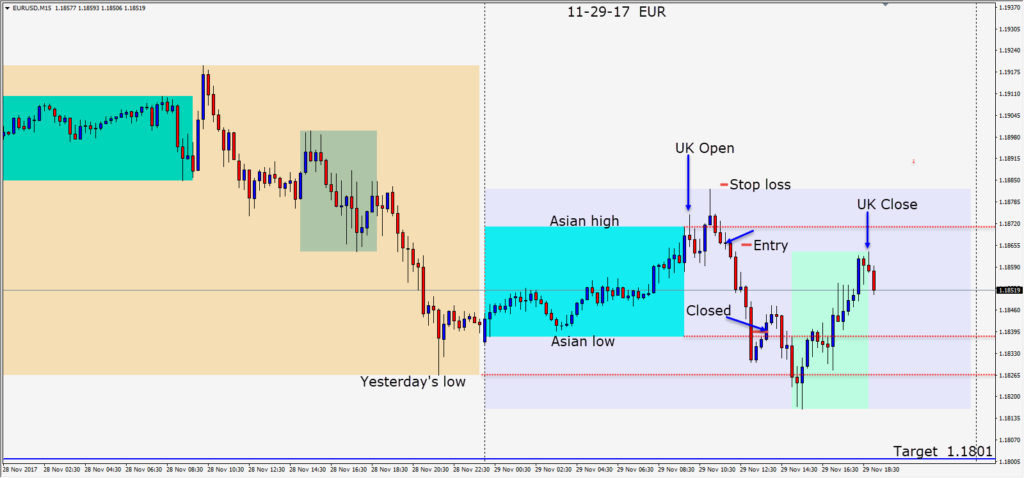 On Thursday we have a European and a U.S. economic news release to be aware of for potential volatility.  On Friday we will not have the Non-farm Employment release, instead it will be released the following Friday.
Good luck with your trading!