Despite traders focused on the BoJ outlook and ECB President Mario Draghi's attempts to sound dovish to keep the Euro lower, it was political headlines in the U.S. that sank the USD today.  Headlines come and go, but with the continued animosity between the ("fake news") media and President Trump, the USD didn't fare well today.
A short setup in the trending USDCAD attracted our attention while most eyes were on the EUR and the JPY.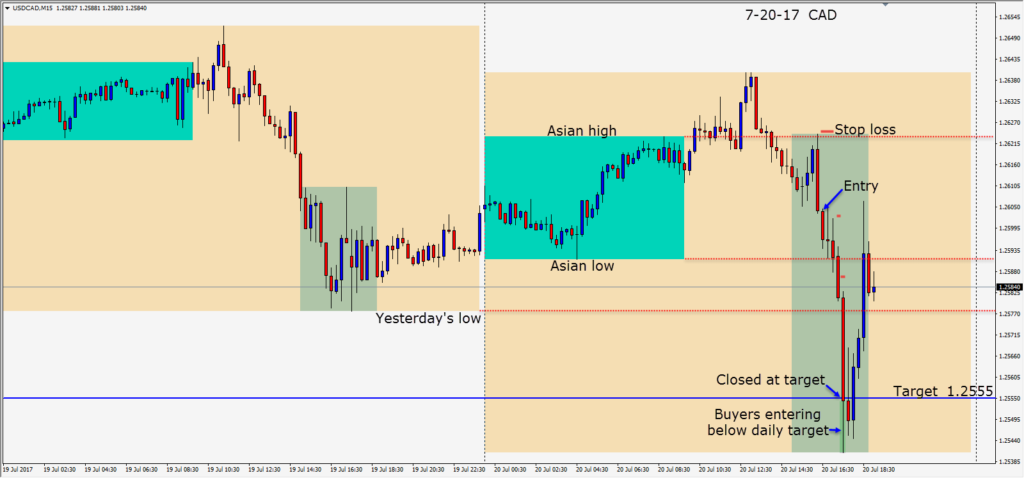 It's always refreshing when a trade moves quickly to one's target without a retracement wave along the way.
Note: The EUR has solid upward momentum at the moment and above 1.1800 will be technically very significant.  Continue to be vigilant of price activity around the figures.
Good luck with your trading!