After a disappointing and dovish sounding FED statement yesterday – the USD moved down.  Today it strengthened.
As the U.S. session got underway after the economic news releases today,the GBPUSD made a familiar reversal setup.  A short was taken risking 16 pips for a potential 68 pips to our daily target. As price moved down vertically… a candle with a long lower wick formed within 5 or 6 pips of our target.  A long lower wick is usually followed by a move up as buyers have begun to enter…especially after a vertical move down.  As we were so close to our daily target and not wanting to give back pips to a reversal wave…we closed the trade at the European close.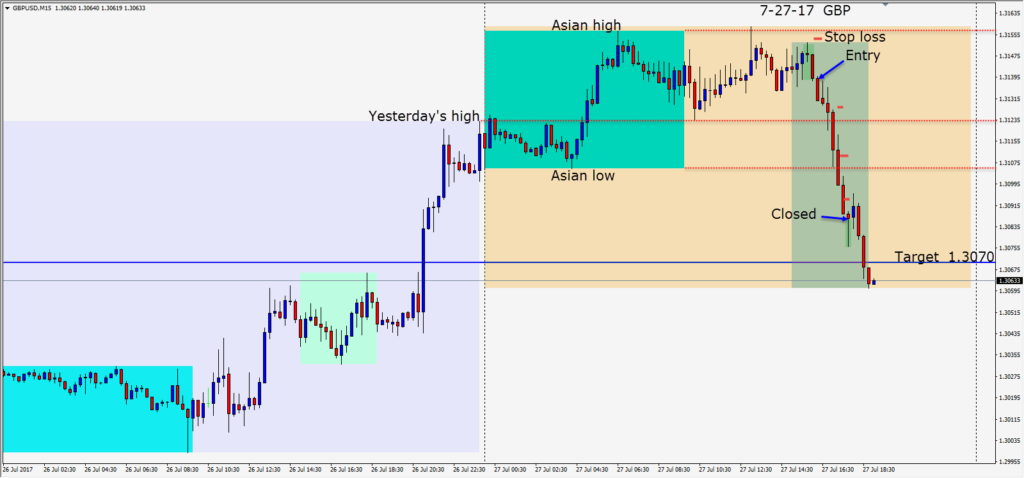 Friday we will have Advance GDP numbers reported for Canada and U.S.
Good luck with your trading!